Father's Day is literally right around the corner, and for those you celebrate on June 18th, there's still time to really make their day. Despite their protests, the dads in your life do indeed have a wishlist — so we've gathered exciting top-sellers — from tech and tools to grills and gaming — all available with weekly payments to help support your urge to splurge.
How to turn last-minute into their best Father's Day yet? Check out these 11 Father's Day favorites you can lease-to-own1 today.
 65″ Flat Screen TV


Name a dad who doesn't love an incredible viewing experience! The LG NanoCell 75 UQA TV is a beautiful 65″, 4K resolution smart television with everything you could want in a home-entertainment masterpiece. It has personalized accounts, is smart-home ready, and comes with a truly magical, cutting-edge remote that will put that old blocky-buttoned brick to shame.
Just make sure you have an awesome TV stand ready to accept this incredible beast of a TV so that when it arrives, you and your dad can kick your feet up in style.
Immersive Soundbar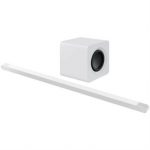 Whether your dad is a sports fan, movie buff, or video-game fanatic, nothing makes the experience more immersive than an incredible speaker system. The Samsung 3.2.1 Channel Soundbar is designed to create instant surround sound from a single immersive location mounted just below your beautiful television. Ultra-slim and stunningly powerful, the Soundbar features wireless True Dolby Atmos & DTS Virtual :X sound for a room-filling cinematic experience.
 Portable Party Speakers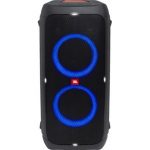 Any dad who loves a good party will get a kick out of the JBL PartyBox 310 Portable Party Speakers. Each speaker provides an incredible amount of sound with an attractive blue glow behind the mesh for the treble and base. Durable, rounded, water-resistant, and wheeled, these speakers pack a punch! Plug them in anywhere to keep the fun going inside, by the firepit, or by the grill. Not only will your Father's Day party be a blast, but you can plan many more booming adventures with dad in the future.
Propane Griddle Grill

If your dad loves to grill (and most do), surprise him with a beautiful Blackstone 36″ Outdoor Griddle. Propane-powered and gleaming, this Blackstone grill is the perfect outdoor centerpiece for your Father's Day celebration. Grill up smash burgers, kebabs, hot dogs, and perfect steaks and watch your dad show off his grill-master style while developing all-new tricks thanks to the perfectly headed and gleaming griddle cooking surface.
Brushless Motor Lawn Tools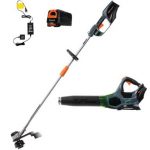 If your father figure loves the challenge of yardwork, hook them up with the perfect set of lawn tools. Scotts 40V Trimmer/Blower Combo is a portable, battery-powered set of yard tools that share rechargeable batteries and run on smooth brushless motors. The trimmer and blower can swap batteries and use the same charger. Add some extra batteries with a charging station, and he'll never have to wrangle the power cord or wait for his gear to charge up ever again.
Stand-Up Rolling Tool Chest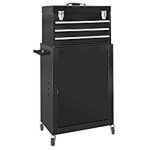 Any dad with a lot of tools will be delighted to see a stand-up tool chest gleaming in the sun at their Father's Day party. The TCE 3-Drawer Black Chest is actually two different parts. The top is an incredible flip-top, 3-drawer toolbox that detaches from the chest for adventures or rolls on top as a great workstation accessory. The bottom is a front-opening hatch with an internal chamber, shelf, and door equipped with a small peg board for hanging tools. The entire chest rolls on four agile wheels so your dad can work anywhere with his favorite tools neatly arranged and at-hand.
The Ultimate Home Gym


If fitness is a priority, but hitting the gym is not, how about their own home-gym combo machine? The Marcy 150-lbs Stack Home Gym is a stack-weight super machine that can do presses, flies, pull-downs, preacher curls, leg lifts, and more using a stack of weights that can be used interchangeably with each bench attachment. With just one footprint for an entire gym of workouts, your dad can get pumped and watch the game while holding down the fort.
An Incredibly Comfy Recliner

Beyond grilling and weight-lifting, most Dads have perfected the power nap. Gift them ultimate comfort with this luxurious all-in-one recliner. The Kempten Recliner by Signature Design is extra-large in black faux leather. This rocker-recliner will quickly become the deeply comfortable throne for any dad, especially placed in their favorite TV-viewing spot.
Video Games and Accessories


Dads today can be pretty modern. They don't just grill and garden, many are highly accomplished gamers! So, if you've got a cool gamer dad, surprise him with something he'll never forget: The Playstation 5 — complete with the God of War Ragnorok Bundle edition including a console, disc game, and controller in the epic God of War style.
GPS Smartwatch


Does your family love adventures? Say Happy Father's Day with a GPS fitness watch. The Garmin Forerunner 55 GPS Running Smartwatch is designed to empower a runner, camper, and all-around adventurer with a vast range of smartwatch fitness and location features while also monitoring overall health and wellness. Empower your dad to keep track of his workouts, journeys, and health all in one smartwatch.
Apple Watch Ultra


For more tech-adventure dad types, try the Apple Watch Ultra instead. This sleek Apple watch is the toughest design yet, with a titanium body, GPS antenna, cellular data, and even Siri and phone integration. It works underwater up to 40 meters with water-temperature reading and has a battery life of up to 36 hours of active use or 60 hours on low power settings. With fitness settings, life tracking, smart home, music, phone capabilities and more, your dad will have the ultimate tool right on his wrist.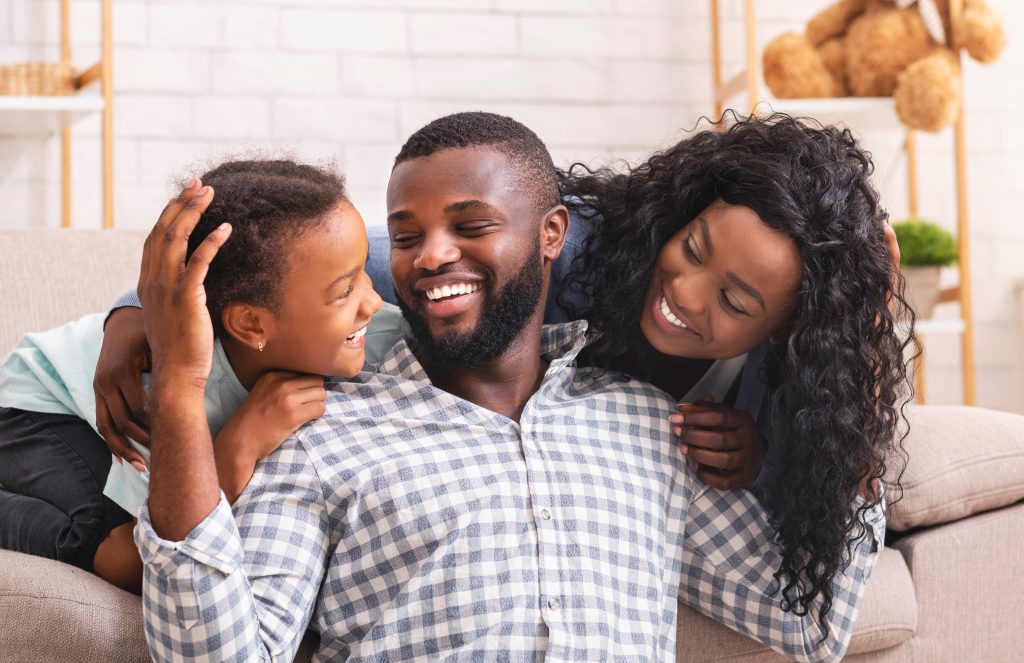 Delight Your Favorite Dads
While Staying on Budget
The ultimate Father's Day celebration is just a few clicks away with FlexShopper. Up your game a little this year and feel good about the way you pay with lease-to-own1 deals on bestsellers they're sure to love. Apply Now