Blood-related or not, for those special people in your life who've shown you a mother's love, Mother's Day gives you a chance to say a warm, deserving "Thank You."
Often, choosing a gift that's right for them – not to mention one that reflects how you feel – is tricky and/or not in your budget. FlexShopper can help with that. Check out 15 splurge-perfect choices you can gift right now! Every one of them comes with convenient weekly payments designed to stretch your dollars and provide added time to pay.
A 14-karat gold chain is always a winning Mother's Day investment. This 20″ chain from Regala cuts across all ages and provides a glam way to remind mom that you love her loads.
Plus, it's a year-round, super versatile choice – they can wear it to dinner parties, brunch with friends, or just for a stroll to the store.
This 17″ necklace features the most recognized and timeless way to say "I love you": a classic 14-karat gold chain with heart charm and toggle clasp.
The small width makes it an excellent fit for the mom who loves subtle yet high-quality jewelry or for anyone who wants to wear it everywhere.
Did your mom fill your childhood home with DIY mats, wall hangings, and everything in between? Well, splurging on this tool as a gift for her will be worth every dime.
It's an innovative cutting machine that helps replace scissors and other tools requiring extra effort. Cutting over 300 materials (including leather and paper), it offers Bluetooth technology and a USB port for charging other devices. Including 13 tools to cut, write, score, foil, engrave, deboss, and more, they can easily make every DIY item unique.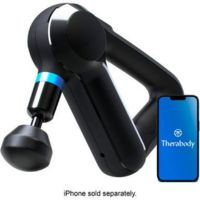 What's better than a smart tool to make her wellness routine a cruise? Any hard-working mom intentional about their wellness will love this massage gun.
Therabody created this gun's features to deliver customized wellness routines pulled from your activity data. Besides guiding the user through the routines, it goes 60% deeper into the muscles! The handhold is a close but comfortable fit, and it performs the massage quietly.  With that said, gifting her this device is a loving way to encourage self-care and help her stay healthy.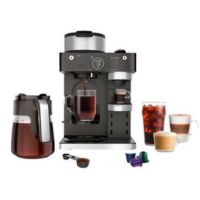 Ninja is known to stay in step with life-changing tech and this coffee barista system is no different.
Get this. This single-serve espresso system also brews coffee grounds, with brew sizes ranging from a single cup and travel mug for empty nesters, to a 12-cup carafe for moms who love to entertain.
Speaking of having people over, this machine can brew coffee grounds in up to 9 sizes and three brew styles: Classic, Rich, and Over Ice, and you can use your capsules to brew Ristretto, Espresso, Lungo, and Over Ice. The 19-bar pressure system promises an unforgettable espresso taste and offers coffee options you only find in a coffee bar.
There's a lot to celebrate here. First, the deck space is large but won't take over much space in the house, and it folds completely after use.
Secondly, its tech allows you to create custom programs or follow the eight inbuilt programs. It includes six windows to display all the important workout data and a powerful motor that goes as fast as 8 mph. And where safety is concerned, the treadmill has a shock absorber, the deck rails are textured, and you have ergonomic vertical handles with pulse sensors.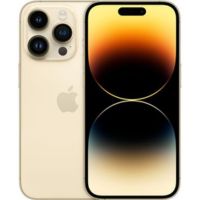 So, your mom lives hundreds of miles from you, and you feel your communication could do much better if you found a device that understands the value of memories.
This iPhone is a prime solution. On top of all the qualities that make iPhones life savers — information security, seamless functionality, and Apple Pay — get professional photography detail with the 48MP Main camera.
Also, the Dynamic Island and Always-On display will change how your mum experiences her phone, and how can you ever go wrong with a gold-colored phone?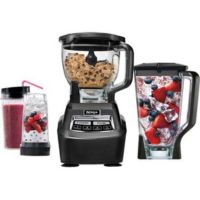 We're back to Ninja — this time for a powerful blender that goes beyond making smoothies.
The 72-oz. volume is definitely something to brag about — even more justified when it includes a 64-oz. round bowl that doubles as a food processor and two 16-oz. single-serving blender cups with built-in blades for your smoothies.
The pitcher is heavy-duty — so you don't have to worry about easy breaks. If your mom loves a quick fix, they'll love that the 1500-watt pulverizing power allows her to make smoothies, or bread and dessert dough, in moments. It works quickly even when the contents are frozen.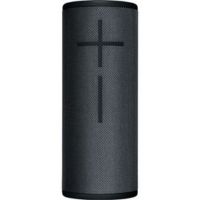 For the outdoorsy mom who loves a powerful-sounding playlist, this Night Black water- and dust-proof Bluetooth speaker is sure to make a worthy companion during her time outside.
If she needs more boom, she can pair up to 150 speakers to it while the magic button allows her to skip, pause, or play tracks directly on the speaker.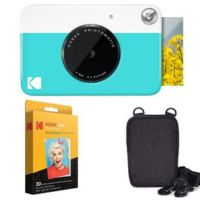 Help your mom make more printed memories with a camera that offers the best of the digital and print photo worlds. What's not to love about smudge-proof, water- and tear-resistant photos and out-of-this-world ease of taking pictures? All the user needs to do is point, shoot, and print.
That means they can take it anywhere and share the photos in the sweet old-school print style. If they are artistic, the prints are adhesive-backed so that they can decorate the house with them.
Zink Zero Ink technology saves her from mucky print cartridges, film, or toners. Better yet, there's a MicroSD card for saving photos.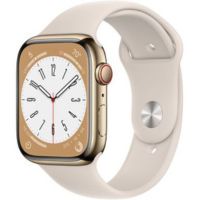 A starlight smartwatch with tons of health sensors goes a long way for moms who want to stay informed about their health.
Apple fitted this watch with an ECG to measure heart rate and blood oxygen, temperature and sleep tracking, and other health-monitoring features. In addition, the storage capacity is 32 GB, and the watch comes with a gold stainless-steel case.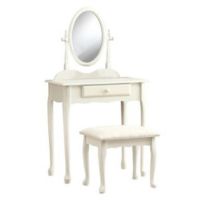 Add elegance to your mom's bedroom with a new vanity set complete with a dainty apron, cabriole legs, and a comfy thick-cushioned stool with antique floral upholstery.
You also get a built-in accessories drawer with a white wooden knob and oval-shaped swivel mirror. The antique-white color will fit many bedroom settings while creating an intuitive way to organize makeup essentials.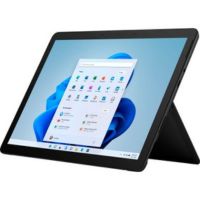 Any mom who loves random entertainment breaks will love the convenience this touchscreen provides.
From writing to sketching with the surface pen to watching anything anywhere, Microsoft makes interacting with the digital world an immersive experience with no hiccups.
It also boasts an all-day battery and comprehensive Microsoft security such as built-in malware and antivirus defense.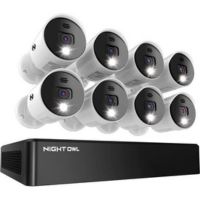 Gift some added peace of mind with this smart security surveillance system. The 4K UHD Bluetooth digital video recorder includes wired 4K UHD spotlight cameras and a pre-installed hard drive offering a bird's-eye view from wherever you position the camera.
The app-based Bluetooth setup eliminates the need to connect a TV or monitor for setup or viewing, but if you need it, the system works with voice assistants to execute that function.
The built-in siren is easy to activate and startles intruders immediately. For guests who stop by when you're not home, a voice alert can communicate what you want, and facial capture shows their faces and can send a photo to your cellphone.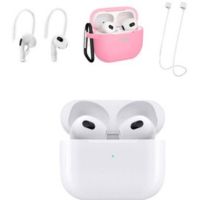 For lovers of sound that envelops you, keeping you in the moment, these Apple Airpods do a stellar job.
Fitted with personalized Spatial Audio, 6-hour battery life, and sweat and water resistance, every song you hear becomes an immersive experience.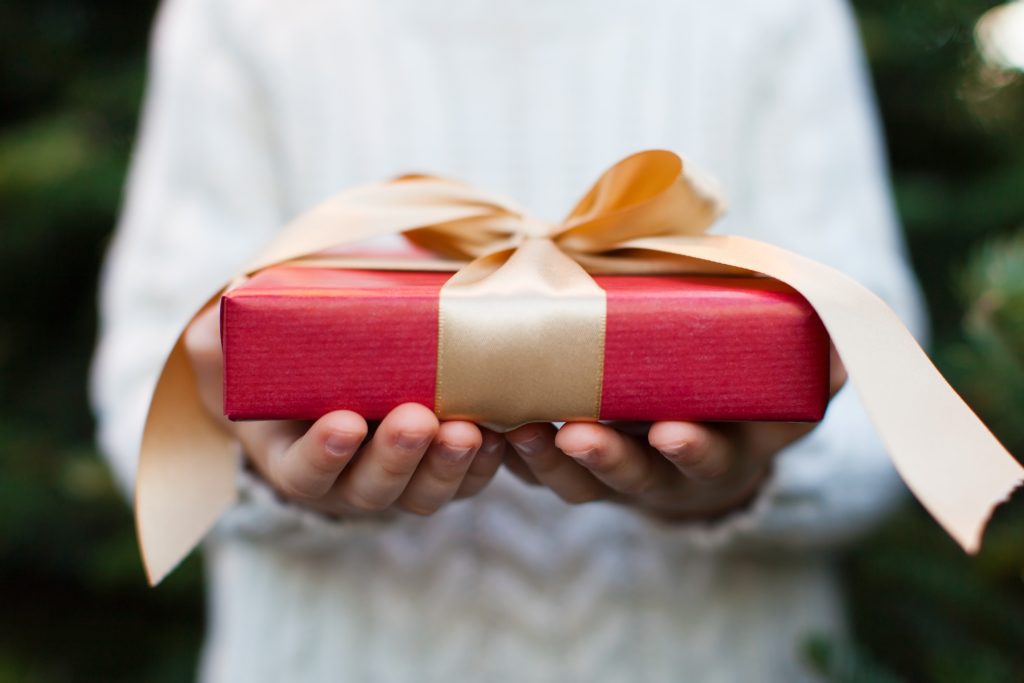 Surprise Them in the Most Delightful Ways
There's nothing wrong with falling back on classics like flowers and chocolates. But you can choose something different this year or send a classic and a non-conventional gift just to show how much delight your mom adds to your life.
Each product on this list is available to lease-to-own1 at FlexShopper.com. Find meaningful items with payments to fit your budget and make this their most memorable Mother's Day yet! Apply and Shop today.