How's your summer been? Hope you got to spend time with friends and forget your cares for a while because it's about time to start thinking about back-to-school gear. For high-school and college-aged students, heavy-duty studying and first-rate fun require the right essentials – and we can help!
And if you're shopping for school supplies on a budget, you're not alone. FlexShopper makes it easier to stretch out your back-to-school expenses with lease-to-own deals on everything from dorm favorites and learning tech to study-break and self-care must-haves. Let's dive into your back-to-school checklist with a payment plan that works for you.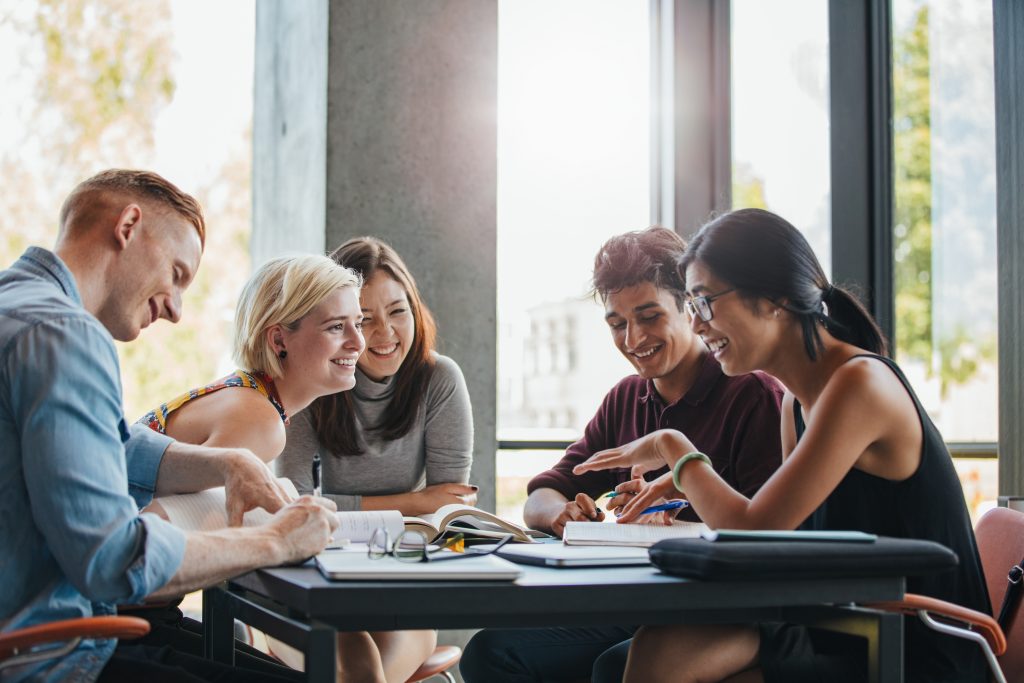 Power Up the Studying Machine
Modern classes are pretty tech-integrated these days. You'll need a personal computer and maybe even a high-powered tablet to keep up with notetaking, homework, projects, and even in-class participation.
Samsung 15.6″ Chromebook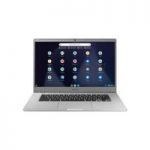 Chromebooks are the latest in lightweight, affordable laptops designed for everything a student needs. Halfway between a tablet and a computer, a 15.6″ Chromebook comes equipped with an Intel Celeron, 4GB of memory 64GB eMMC flash memory, and the lightning-fast Chrome operating system.
Apple 10.2″ iPad with Silver-Black Case Bundle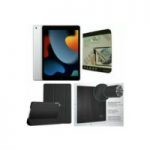 An iPad is equally useful if you prefer the Apple OS and feature set. This 10.2″ iPad is the latest model with wi-fi and 64 GB storage, and comes with a silver-black case bundle (with screen cover, folding case, and cleaning wipes) so you have everything you need to start taking digital notes on the first day of class.
Deck Out Your Dorm Room in Style
When you get to your room, you'll likely find just a pair of bedframes and (if you're lucky) a few shelves. This is hardly enough to set up your home-away-from-home. A well-designed space can help boost productivity, focus, and fun, so you'll want to bring some key essentials — here are some top picks.
Barolli Gaming Desk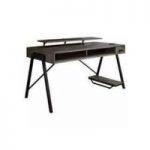 The Barolli Gaming Desk is a compact yet complete desk that is perfect for a small dorm space. It has an open-back riser for your monitor and easy cable management, interior compartments for your study materials, and even a small shelf to hold a tower PC, if you brought your old rig along with you.
Finn Massage Ergonomic Office Gaming Chair in Black/Gray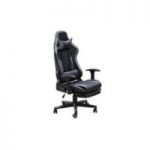 Long hours of studying (and gaming) require a chair that doesn't leave your back in knots. The Finn Massage Ergonomic Office Gaming chair is an awesome find with lumbar support, headrest pillow, built-in massage, and adjustable height so you can settle in for an all-nighter and still make it to class the next day.
1.7 cu-ft Mini Fridge in Black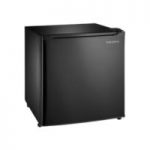 Living in a dorm room, a mini fridge is a must-have. While many of your classmates are living on package noodles, you can store fresh foods from lunchmeat to packaged salads, plus a few cool caffeinated drinks to power your studying hours. The Insignia 1.7 cu-ft mini fridge is an adorable cube that will help you stay healthy and refreshed while holing up in your dorm.
Lasko 3-Speed Oscillating Tower Fan with Timer & Remote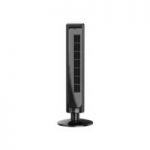 Dorms don't always have the best air circulation, so consider bringing along a Lasko 3-speed oscillating tower fan. This bad boy has some serious wind power that scans the room, ensuring every corner is blessed with a little extra airflow. It has a timer and remote control, so you can automate your airflow from the comfort of your desk or bed.
Bella Pro 18-Cup Programmable Coffee Maker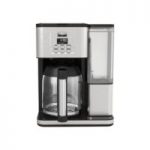 And to help with those all-nighters (studying, gaming, or hanging out), you can't forget this awesome 18-cup monstrosity: the Bella Pro Programmable Coffee Maker. You won't have to make a new pot often because this digitally-programmable coffee maker has enough room for a whole day of coffee-for-two in every batch.
Relax and Unwind After Class
Of course, you can't be studying all the time. So, take purposeful – and super-fun – study breaks to reboot your brain and body. Pick your perfect entertainment system and tell your friends Game Night is definitely on!
Xbox Series X 1TB Console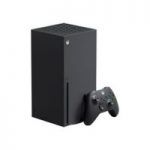 If you're passionate about Xbox games, you'll love the Xbox Series X with its 1 terrabyte of storage. The console can play games from all four generations of Xbox using Velocity Architecture. It comes with a wireless controller and 24-month Xbox Game Pass Ultimate including 100+ games.
PlayStation 5 God of War Bundle, Digital Edition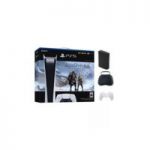 More of a PlayStation kind of person? No worries, we've got you covered with the PlayStation 5 (Digital Edition) God of War Ragnarock Bundle with a wireless controller, charging and connection accessories, and the Ragnarok game available to play when you first start up the device.
42″ LED HD Smart Fire TV
But where will you play your console? On a 42″ Smart  FireTV, of course. This LED, HD Fire TV has everything you need to start streaming your favorite shows immediately or hook it to your console to dive into your favorite games. No doubt, your roommate will love it, too.
Gear Up on the Go
Whether heading to class, catching a meal, working out, or just exploring, don't forget essential gear (like a smart watch and your music) while out and about on campus.
Apple Watch Series 8 GPS in Midnight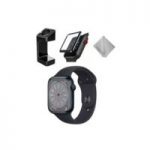 The Apple Watch is the perfect wearable device for a student on the move. Functioning as a fitness tracker, virtual calendar, and even an extension of your phone, it can help you stay healthy, active, and avoid getting lost on campus. This Apple Watch is a Series 8 Midnight Bundle with a 45 mm Midnight aluminum case and M/L Midnight sport band.
Apple AirPods 3rd Generation in White
No school experience is complete without earbuds, and Apple AirPods are the best there is. These 3rd Generation AirPods are high-quality, wireless, and feature spatial audio that tunes music to your ears. Great for rocking out on your walk to class, getting pumped (quietly) at the gym, relaxing on the bus, or watching movies in your dorm without waking your roommate.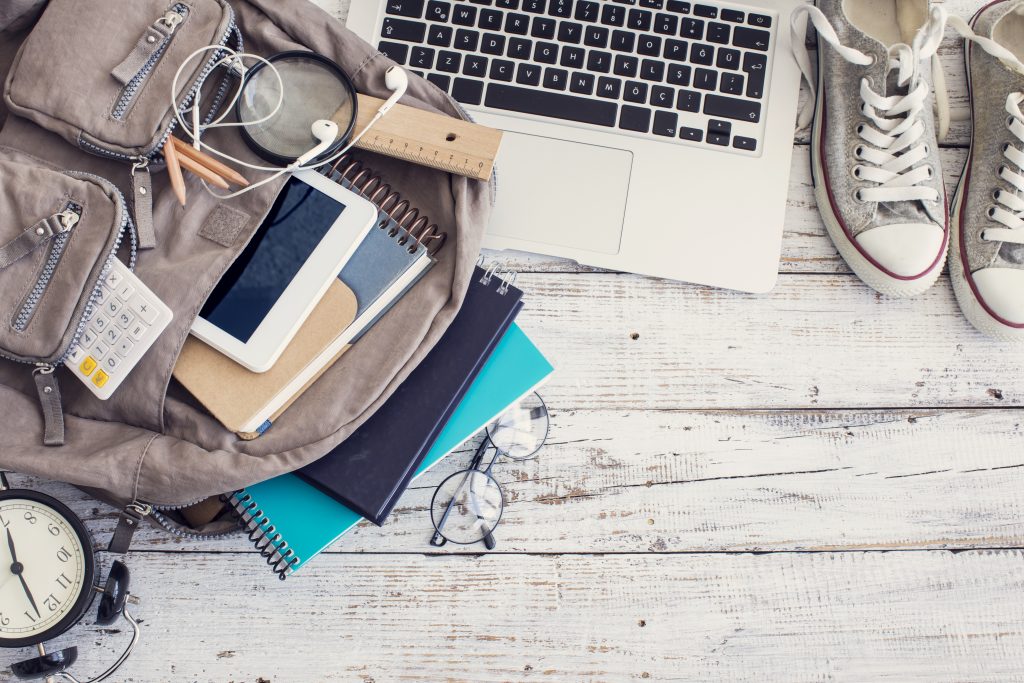 Get Ready for a New School
Year with FlexShopper
If you're putting together school essentials and trying to stick to a practical budget, FlexShopper can help. Let us connect you with the tech, furniture, and dorm supplies you need to rock the new school year at a student-friendly price. Contact us for more information about how lease-to-own can work for you.