Let's re-frame Father's Day, shall we? Nothing forced, nothing obligatory! Just the key elements that make a fun, memorable day. Maybe create a festive new tradition or activity. And, definitely trade the parade of things-Dad-needs gifts for one amazing choice you know he'll love. For whoever brings the Dad energy you love, FlexShopper's easy weekly payments can help make his day.
Our Buying Guide brings uniquely memorable ways to celebrate, plus awesome gift ideas to win the day. And for laughs along the way, see what some Celebrity Dads are saying!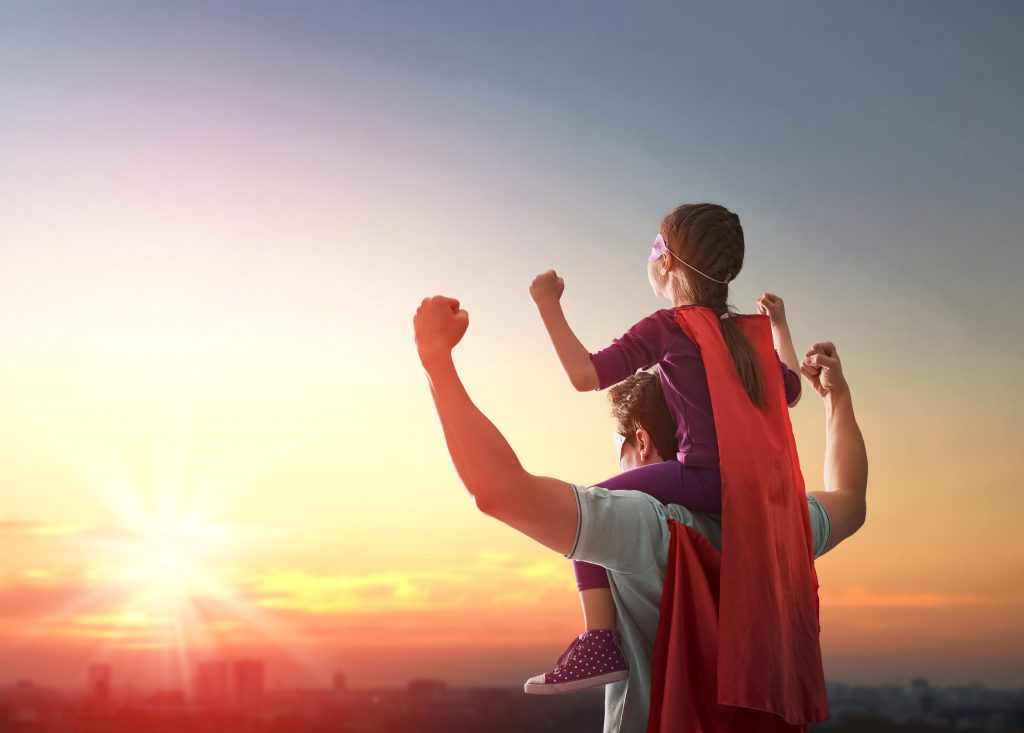 "You can tell what was the best year of your father's life, because they seem to freeze that clothing style and ride it out." –Jerry Seinfeld
Curate New Father's Day Traditions:
10 Fun Activities Dad Won't Expect
Have a blindfolded dessert tasting (or with beer, depends on the dad)
Do fondue for dinner (everything dipped in melted cheese or chocolate? Yes)
Share favorite and funny Dad memories (and don't spare the details)
Set up a backyard family movie night (break out his OG favorites)
Design an indoor scavenger hunt (maybe a "Dad's quirks" theme?)
Prepare an indoor picnic (all the fun, minus the heat and bugs)
Camp indoors (we see ghost stories and s'mores in your future)
Have a paper airplane-making contest (whose flies farthest?!)
Pose together to recreate old family photos (the goofier the better)
Theme his day (costumes, anyone?)
"Being a dad isn't just about eating a huge bag of gummy bears as your wife gives birth. It means being comfortable with the word hero." –Ryan Reynolds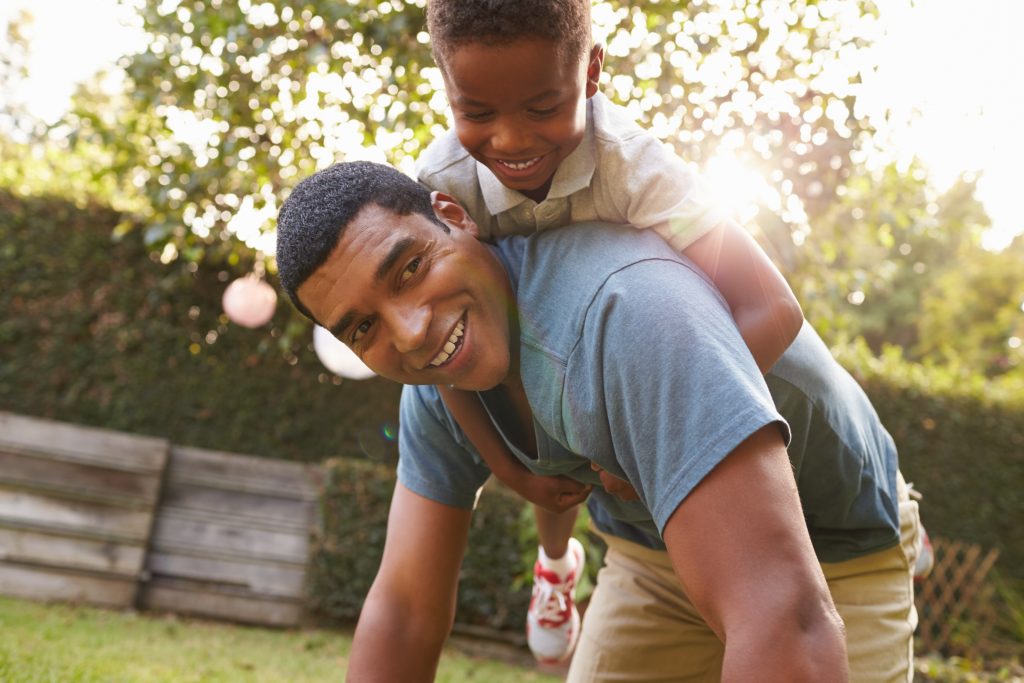 Coolest Ways to Say "Thanks, Dad!":
10 Game-Changing Gifts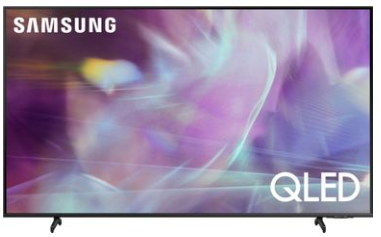 1) FOR:  Film Buffs  •  Tech Dads  •  Game Masters  •  Sports Dads
Samsung – 43″ Class Q60A Series QLED 4K UHD Smart Tizen TV 
He just might cry. Upgrade Dad's viewing with a billion brilliant colors! The Samsung 43″ Class QLED Q60A Series delivers vivid, lifelike color thanks to 100% Color Volume with Quantum Dot. Plus, it's smart-TV-powered with Tizen, so he can access his favorite apps, streaming services, and smart home devices right from the TV. Gift him his best sit-back-and-relax setup yet!
"The most ridiculous thing I have heard myself say is, 'Do you want your pop-pop, your banky or your baba?' Translation: 'Do you want your pacifier, your blanket or your bottle?'" –Taye Diggs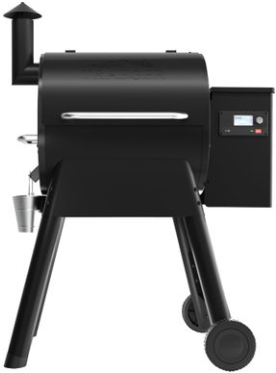 2) FOR :  Grill Masters  •  Outdoor Gourmets  •  BBQ Kings
Traeger Grills – Pro 575 with WiFIRE – Black
Wish him good times and grill marks all summer long! For dads who equate BBQ with happiness (wait a minute, don't we all?), the Traeger Pro 575 Wood Pellet Grill makes wood-fired cooking easy and fun. Featuring precise temperature control for perfect results every time, all you have to do is set the temp on the  D2® Pro Controller dial, hit Ignite, and the Traeger does the rest. Plus, you can monitor it all from your phone!
"Just taught my kids about taxes by eating 38% of their ice cream." –Conan O'Brien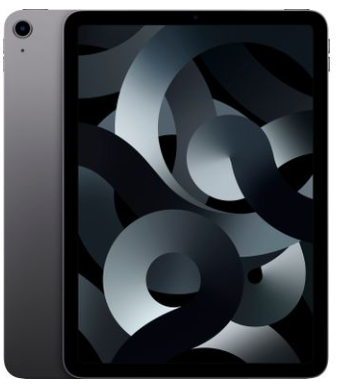 3) FOR:  Work-on-the-go Dads  •  Tech-lovers  •  Multi-taskers  
Apple – iPad Air (2022) – 5th Gen – Wi-Fi – 64GB
What dad doesn't love that new iPad smell? If he's expecting it, he'll be thrilled. If he's not, you might have to pick him up off the floor! More powerful than ever, the iPad Air 2022 is a sure gifting win. Features include a 10.9″ Liquid Retina display with True Tone, P3 wide color, and antireflective coating; the Apple M1 chip with Neural Engine; and a 12MP Ultra Wide front camera with Center Stage.
"There should be a children's song: "If you're happy and you know it, keep it to yourself and let your dad sleep." –Jim Gaffigan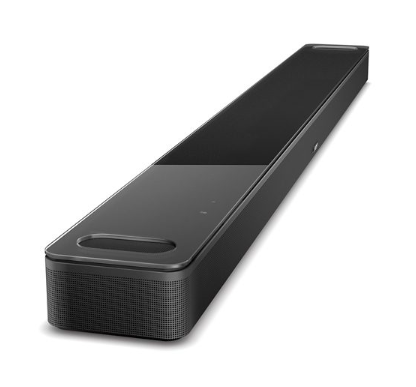 4) FOR:  Movie-Night Dads  •  Home-Theater Aficionados
Bose – Smart Soundbar 900 with Dolby Atmos and Voice Assistant – Black
Imagine having the magic of a movie theater right in your home and feeling totally immersed in every scene. With the Bose Smart Soundbar 900 with Dolby Atmos, you can. Custom-engineered upfiring dipole speakers work with advanced Bose technologies to make it seem like your room is filled with sound from every direction. Even from overhead! Turn movie night into a sensory experience he'll love!
"Good parenting means investing in your child's future, which is why I am saving to buy mine a hoverboard someday." –Lin Manuel Miranda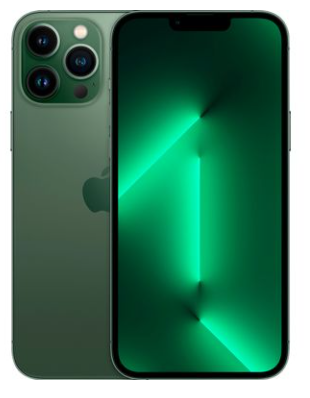 5) FOR:  Devoted Apple Dads •  Tech-Obsessed Dads
Apple – iPhone 13 Pro Max 5G 128GB – Alpine Green
The world's fastest smartphone chip. Exceptional durability. Huge leap in battery life. The biggest Pro camera system upgrade ever. Just four of the reasons your dad will love the iPhone 13 Pro Max. With a dramatically more powerful camera and a super Retina XDR display — so responsive, every interaction feels new again — we think this upgrade might make his day.
"A father is someone who carries pictures where his money used to be." –Steve Martin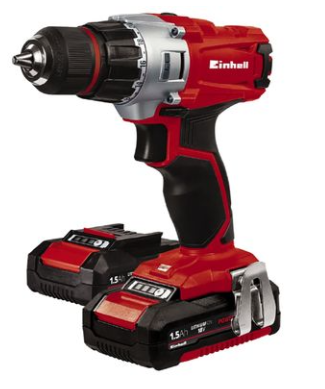 6) FOR:  Handy Dads  •  Tool Snobs  •  Workshop Dads
Einhell TE-CD 18/2 Li 18-Volt Power X-Change Cordless Drill Kit
Real get-'er-done potential here. The TC-CD 18/2 Li Cordless Drill/Driver is a robust and versatile tool meeting high requirements for screw-driving and drilling jobs in the home, workshop or garage. Thanks to the lithium-ion technology, this drill is also small, lightweight, and easy to handle. Includes: rugged 2-speed metal gearing; high-torque-generating motor; 2 batteries; 30-minute, high-speed battery charger.
"When I was a kid, I said to my father one afternoon, 'Daddy, will you take me to the zoo?' He answered, 'If the zoo wants you, let them come and get you.'" –Jerry Lewis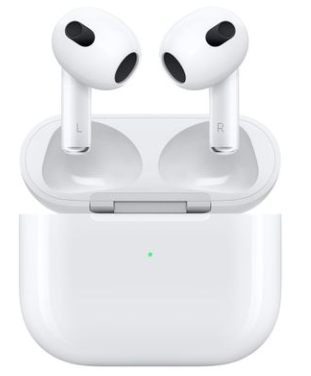 7) FOR:  Audio Experts •  Podcast Fans  •  Music-Lover Dads
Apple AirPods with MagSafe Charging Case, 3rd Gen
Frankly, any dad can enhance his listening experience with Apple AirPods. With spatial audio that places sound all around you, Adaptive EQ that tunes music to your ears, and longer battery life that charges up in a snap, this one's a gifting sure thing. Plus, they shrug off sweat and sprinkles, minimize wind noise, and deliver exceptionally detailed sound quality – from deep, rich bass to crisp, clean highs.
"I hate when new parents ask who the baby looks like. It was born 15 minutes ago, it looks like a potato." –Kevin Hart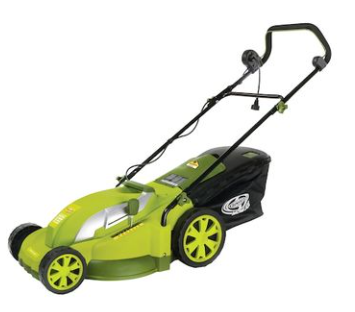 8) FOR THE:  Yard-Core Dads  •  Outdoor Project Guys
Sun Joe Mow 17-inch 13-amp Electric Lawn Mower/Mulcher
Growth comes in many forms. If lawn cleanup is his zen, it just got easier with the Sun Joe Mow Joe 17″ lawn mower/mulcher (Model MJ403E). No more messy gas, oil, or toxic carbon emissions! Just power up your eco-friendly Mow Joe with the push of a button and watch its powerful 13-amp motor mow a 17″ wide path in a single pass. It also easily tailors the grass-cutting height from 0.98″ to 2.87″ (because you know he will be measuring).
"Remember: What Dad really wants is a nap. Really." –Dave Barry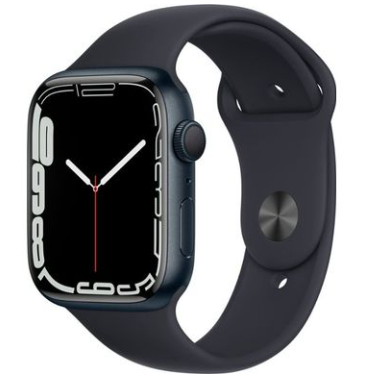 9) FOR: Gadget Dads  •  Multi-taskers  •  Schedule-Happy Dads
Apple Watch Series 7 (GPS) 45mm with Aluminum Case and Sport Band – Midnight
From answering calls and tracking runs, to getting directions and catching up on podcasts, his Apple Watch Series 7 makes everything he does with it bigger and better in every way. Featuring the largest, most advanced Always-on Retina display yet, the Series 7 is the most durable Apple Watch ever built with an, even more, crack-resistant front crystal. He can even access sleep-tracking apps and dozens of workouts.
"Having a kid is like falling in love for the first time when you're 12, but every day." –
Mike Myers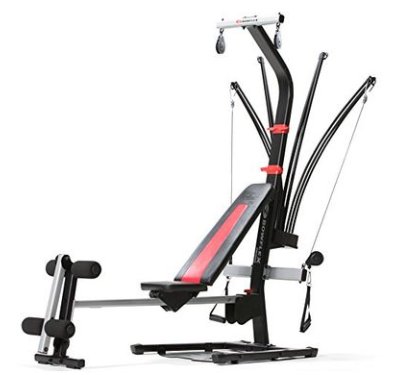 10) FOR : At-Home-Fitness Lovers  •  No-Pain/No-Gain Dads
Bowflex – PR1000 Home Gym –Black
Now he can feel right at home with full-body workouts he curates for himself. The Bowflex PR1000 home gym helps strengthen muscles and adds a bit of cardio training to the mix with over 25 strength exercises and a built-in rowing station. With up to 210 lbs. of Power Rod resistance, this versatile machine works head to toe. Looks like it might be "bye-bye, dad bod!"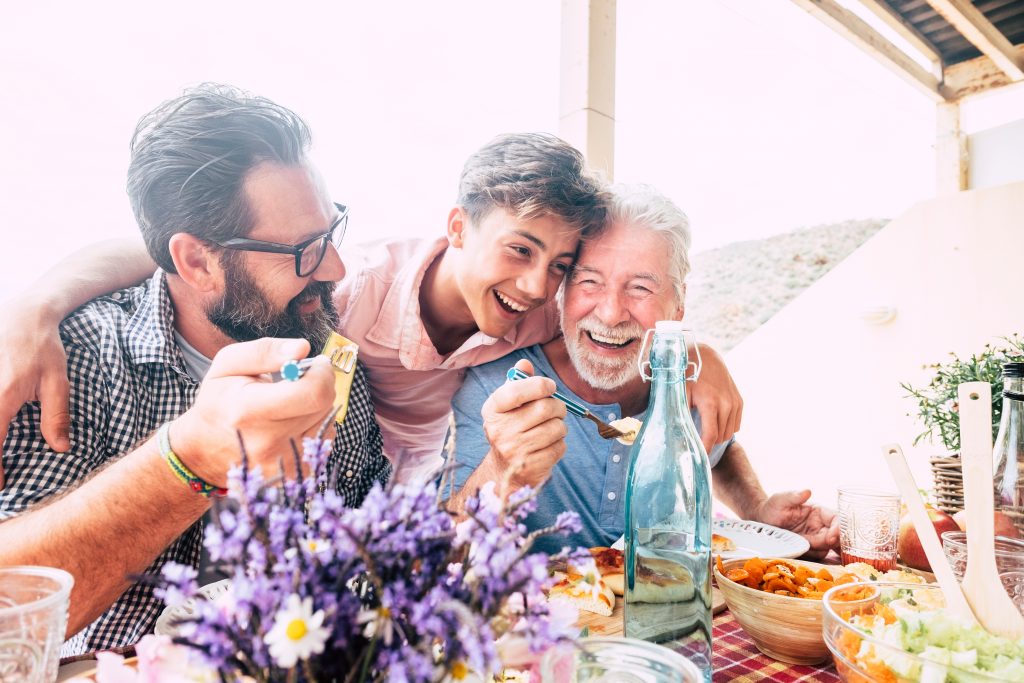 FlexShopper Helps You Honor
The Man, The Myth, The Legend
If you're wanting to restructure dad's day in fun and exciting new ways, we hope our guide has helped. With these game-changing gifts, you really only need one! So, let FlexShopper help make it happen with lease-to-own1 ways to really celebrate the favorite father figure(s) in your life. Get started today – apply now!