Why do we love jewelry? Because (perhaps even more than clothing or makeup) it speaks for our personality. Clothes are kinda non-optional, but when we choose to wear jewelry, it's an add-on that truly makes a statement about what we want to share with the world – pretty powerful, right? And if you're not sure which jewelry complements your skin tone and body type, or which pieces express your personality best, we can help!
Instant Self-Expression: Start Here! 
If you haven't previously been 'into' jewelry, deciding to identify in this fun and expressive new way can be freeing and uplifting. Head out with a new brand of confidence when you leave the house telling your own story. FlexShopper's beautiful, lease-to-own1 jewelry selection offers an ideal (and budget-friendly) way to start a collection that's uniquely you.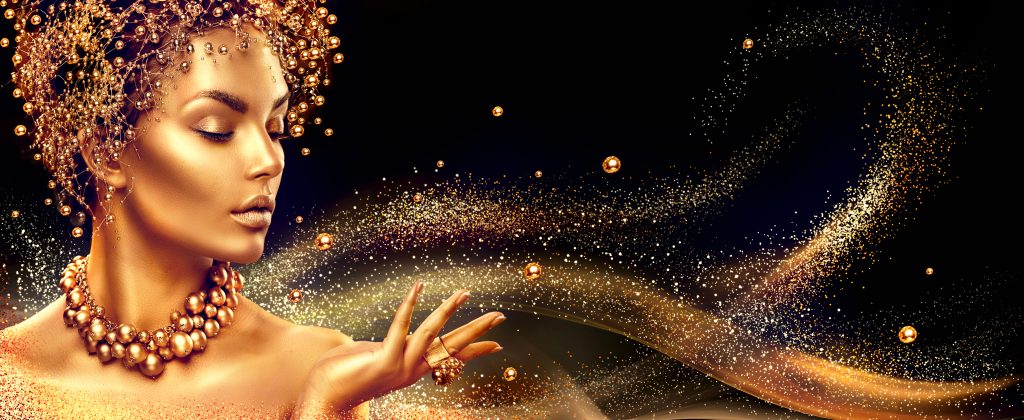 When It Comes to Adornment,
You Do You!
There's kind of a formula to selecting the pieces that organically convey your style and individuality. You can never go wrong by starting with what makes you unique:
Extroverted and independent? Never turn away from a challenge? Unique statement pieces that proclaim your presence (large hoops, chandelier necklace) fit your style.
Artistic, free-spirited, and nature-loving? Always going with the flow? Natural stones and organic materials, or unique metals such as rose gold, are more intuitively you.
Do people tell you you're a natural born leader? All about a take-charge spirit? Going bold with classics suits you. A weighted gold chain necklace or cuff bracelet, perfect!
Always ready for adventure, excited about the future? Big-picture thinkers love what's new and exciting, whether it's cool art-deco earrings or stacks of silver bracelets.
Identify as empath, caregiver or teacher? This combo of sensitivity and leadership tends to inspire romantic pieces such as a dragonfly necklace or heart charm.
The Right Jewelry for Every Body 
When choosing the jewelry that's perfect for you, an important next step is making sure your pieces highlight your skin tone and suit your body type.
First, Determine Your Skin Tone
In natural light, check the appearance of your veins beneath your skin. (Thanks, colorescience.com for the how-to assist!).
If your veins appear blue or purple, you have a Cool Skin Tone
If veins look green or a greenish blue, you have a Warm Skin Tone
Can't tell whether veins are green or blue? You probably have a Neutral Skin Tone
Which Metal Tone Works with Your Skin Tone?
There are specific precious-metal tones to best highlight your natural skin tone.
Cool Skin Tones look great with light or white metals such as White Gold and Silver
Warm Skin Tones are naturally complemented by Yellow and Rose Gold
Neutral Skin Tones can Wear Them All (+ cool gray, navy, and bright white!) 
Which Pieces Flatter Your Body Type?
As we joyfully embrace all body types, what better way to highlight them than with jewelry?
Draw the Eye Up: short bold or layered necklaces call attention to both your face and décolletage (win-win!)
More Face Time: when it comes to accenting your eyes and highlighting your face, a pair of show-stopper earrings does the trick
A Grow-Up Glow-Up: an instant way to lengthen the appearance of your torso? Wear a longer "V" or "Y" shaped necklace
Hip Highlights: large watches and chunky bracelets are perfect hip-level accents
Neck & Neck: long necks love oval earrings and long necklaces; shorter necks are made for showcase pieces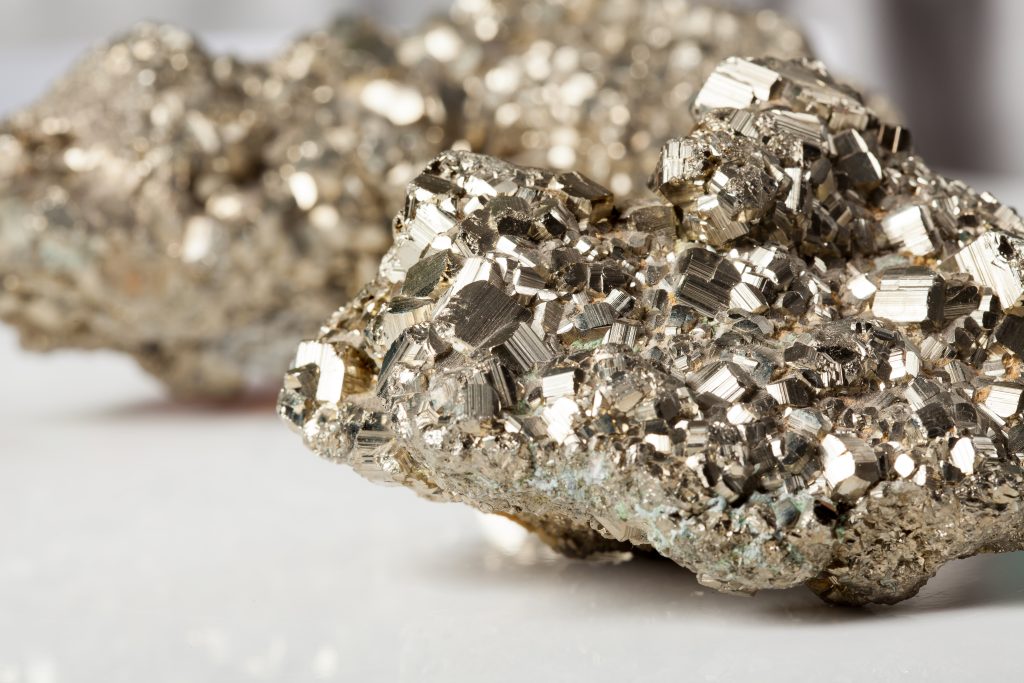 Let Jewelry Tell Your Story
Find pieces that highlight more than your appearance. Here's a look into FlexShopper's premium jewelry selection, one not only offering weekly payments that fit into your budget, but choices that celebrate who you are as well.

A thoughtful Tree of Life symbol is the focus of this versatile and bright sterling-silver, 18″ necklace.

Infinitely versatile, this round, cable-link chain in 14K rose gold measures 20″ long and 0.7mm wide.

Geometric-inspired lines bring textural contrast, movement, and shape to classic 14K rose gold hoop earrings. 11mm long with snap clasps.
Classic stud earrings feature cubic zirconia accents highlighted by polished 14K white-gold sections. 7mm high.
This gorgeous halo-style ring features a square cubic zirconia embraced by a ring of smaller stones.

Celestial beauty meets shiny 14K yellow gold and a delicate diamond in this lovely moon-ring design. Diamond weight: .004ct.

Round, luminous pearls parade around this contemporary 14K rose-gold, adjustable friendship bracelet. Adjusts with drawstring clasp. Pearls: approx. 5mm dia.

Glittering texture accents a classic bar on this exquisite 14K yellow gold adjustable bracelet. Bracelet is 9¼" long and adjusts with a bolo clasp.

This classic ship's wheel pendant shines with the modern brilliance of polished 14k yellow gold.

The simple bail provides a beautiful contrast to the exquisitely designed dragonfly featuring 18K yellow gold and scrollwork wings . Pendant is crafted in fine sterling silver.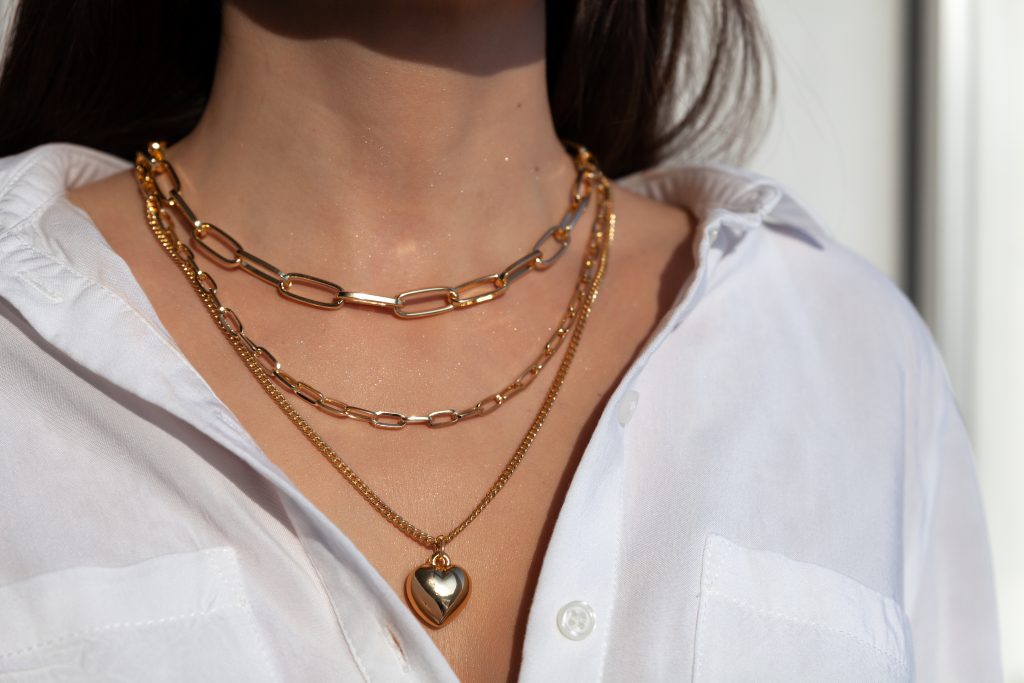 "I have enough jewelry"
(Said No One Ever) 
We love helping you evolve your style with jewelry choices (and payment options) that fit you perfectly. Discover The FlexShopper Difference – Apply Today!