Smell that air? Crisp, cool, electric! It's the morning of the tailgate and big-game energy abounds. Naturally, your pre-game party must live up to this wondrous mix of circumstances. A truly memorable tailgate balances honored traditions with some fun, unexpected twists. We have some ideas around that, plus must-have, pay-over-time ways to get the party going long before kickoff.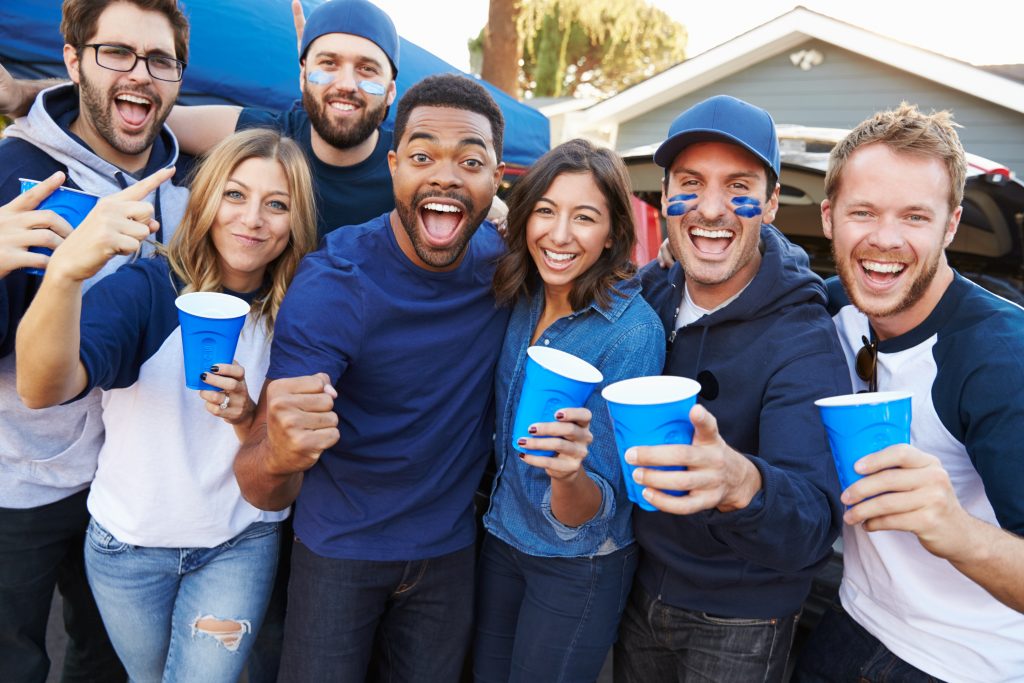 Shake Up Your Tailgate
This level of superfandom deserves to go big and get noticed. So, mix it up! Here are some creative ways to pre-game with personality for tailgate experiences they'll be talking about for years.
Deck Out Your Vehicle – Whether it's a nauseating degree of home-team spirit gear or a full-on effort to mimic the mascot, make sure your ride is game-ready
Because… Why Not! – Each tailgate, collaborate to write a themed team chant (one week it's a Lizzo-inspired cheer… next, your personalized version of 'We Will Rock You')
Come to Play: Go Big – Invest in some oversized portable fun! Jumbo Checkers, Giant Jenga, and Lawn Darts are huge crowd pleasers
What's Your Game-Day Drink? – Aaand, a new tradition is born! Design your official tailgating drink and let everyone in attendance fight to name it
Smile! It's a Selfie Center – There's not a pom-pom, banner, foam finger, or hat this idea doesn't love. The kitschier, the better
Boring Food is Just Rude – Put a twist on traditional favorites (think "Juicy Lucy Stuffed Burgers" from The Pampered Chef) or hold an all-in chili or wings cookoff!
The Comforts-of-Home Factor – Favorite chairs, cozy blankets, Bluetooth speakers, proper playlist, TV, and games help establish a memorable mood

Know Your Pre-Gaming Essentials
With the above list duly noted, the fun will take care of itself, but nothing brings down the warm-up party like realizing you're missing something really essential. Here are some must-have ways to gear up for game day (and they happen to come with easy weekly payments you'll love).
The Grill: Tailgating's Main Event 
Napoleon TravelQ 240 Series Portable Liquid Propane Grill – Blue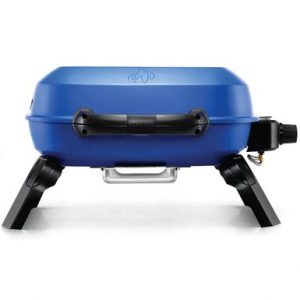 With 9,000 BTUs and 240 sq. in. cooking area
Ergonomic control dial with JETFIRE ignition
Ergonomic handle / Folding legs
Weber – Traveler Portable Gas Grill – Black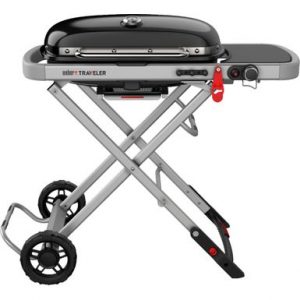 Sturdy, compact design for a seamless experience from travel to setup to storage
Large grilling area (up to 15 burgers or 20 sausages)
Low-to-high temperature range / Efficient gas usage
Coolest Pro-Level Performance 
Avanti – 50 Liter Portable AC/DC Cooler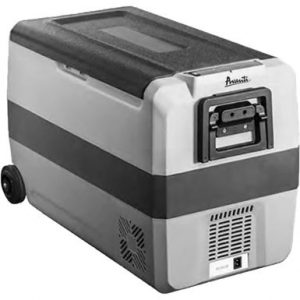 Heavy-duty, lightweight construction / 1.2 cu. ft. capacity
ECO – power saving mode / USB connectivity
Low voltage protection system
YETI – Tundra Haul Hard Cooler – Desert Tan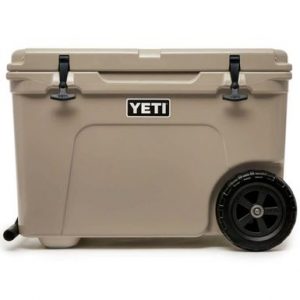 First-ever YETI cooler on wheels features Tundra's legendary toughness and unmatched insulation power
The toughest cooler on two wheels
For Your Pre-Game Playlist
JBL – Xtreme 3 Portable Bluetooth Speaker – Black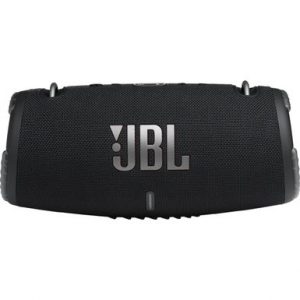 Effortlessly delivers massive JBL Original Pro Sound
Wirelessly connect up to 2 smartphones or tablets
15 hours of playtime / Waterproof and dustproof
ION Audio – Sport XL High-Power All-Weather Rechargeable Portable Bluetooth Speaker – Black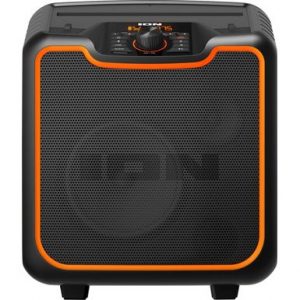 Rugged IPX5 water-resistant, rechargeable speaker
120-watt dynamic amplifier with Bass Boost feature
Built-in AM/FM radio / Telescoping handle and built-in wheels
Travel-Ready Musts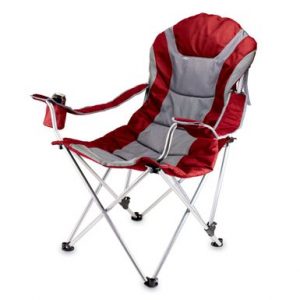 Stylish, comfortable, and highly functional with 3 seating positions
Adjustable arm rests / Padded seat and back rest
Folding steel frame / Durable polyester canvas
Creative Portable Camping Folding Table with Cup and Glass Holders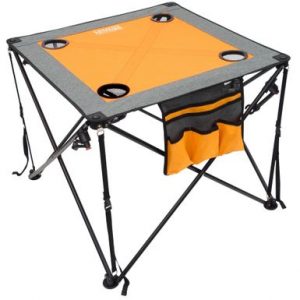 High-quality materials / Patented support system
Integrated corkscrew/bottle opener
Strong steel-tube design for high-capacity durability
Spirited Add-ons 
Steaming drawer holds 20 hot dogs / warming tray – 6 buns
Three-position cooking dial / Easy-view water-level indicator
Disassembles for easy cleaning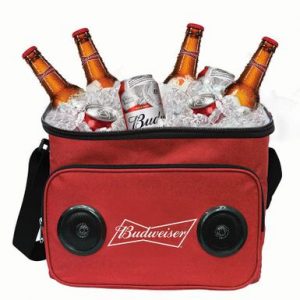 Insulated cooler holds 24 cans
Includes Bluetooth speakers and rechargeable battery
Front zippered pocket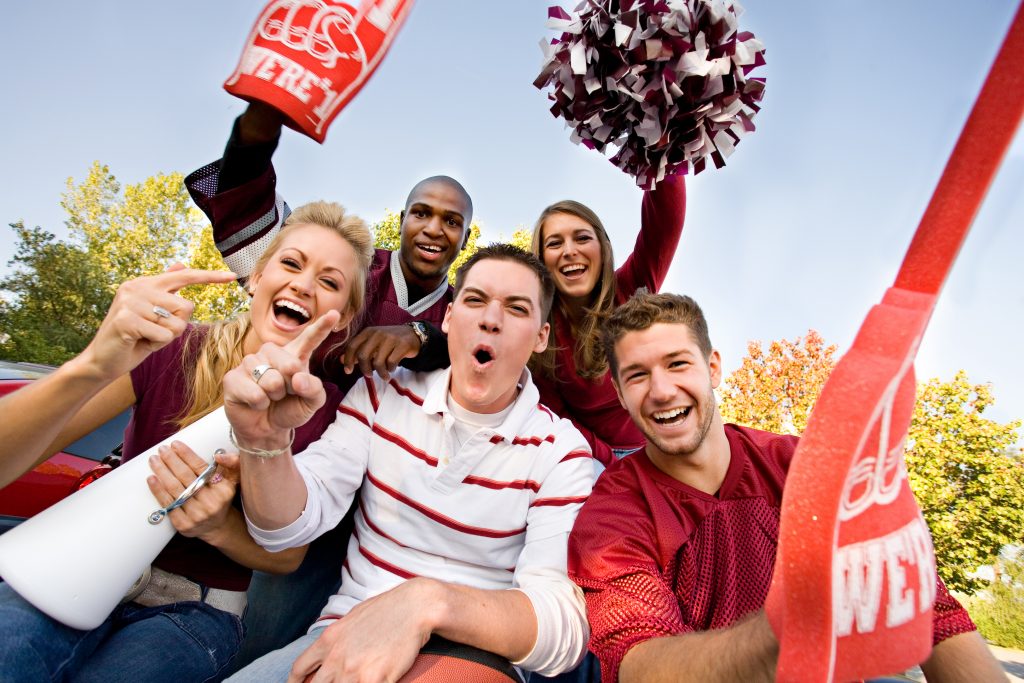 Friends. Family. Fabulous Food.
Your 2022 Tailgates Will be Epic!
We hope these ideas have made you smile and inspired some new traditions for this fall. We'd love to bring some pay-over-time peace of mind to gearing up for your greatest tailgating season yet. Apply with FlexShopper today. (Oh, and Go Team!)