Not that you have to justify upgrading your game hub, but if it helps, there absolutely is scientific proof that video games are good for you. Knowing that, we submit that every aspect of your game experience should support these benefits. So, we've paired gear (that will seriously elevate Xbox gameplay) with cool facts about gaming's positive effects.
Want proof that gaming is
a workout for your mind?
Gaming can enhance memory, problem-solving, and creative thinking (look it up). So, how about some 4K cognitive therapy? Tap into the dynamic world that is Xbox Series X 1TB.
Xbox Series X 1TB Console – Black
Want all games to look and play their best? With Xbox Series X, you get: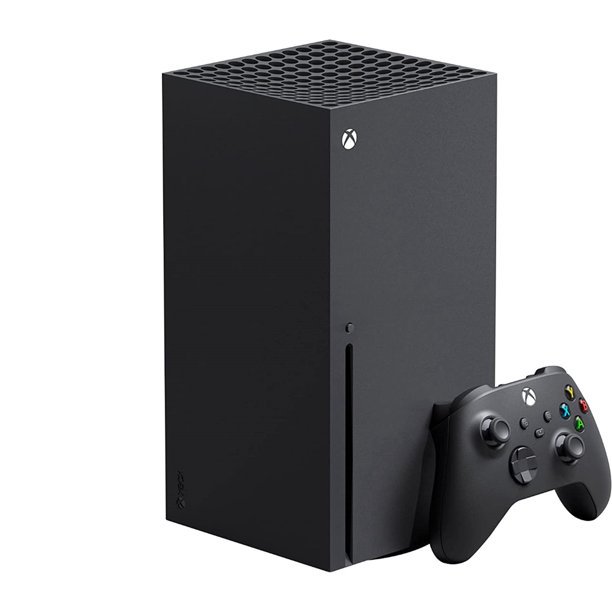 The Fastest, Most Powerful Xbox Ever – 12 teraflops of raw graphic processing power
Xbox Velocity Architecture – faster gameplay with significantly reduced load times
Quick Resume – seamlessly move between multiple games in a flash
4K Gaming – with up to 120 frames per second, advanced 3D spatial sound, and more
You want your surgeon to be a gamer.
Studies show they make fewer errors, so guess the Rx for your Dr. is more Halo Infinite! Want to experience truly immersive gaming with surgical precision? Check out this intuitive and ergonomic little add-on!
Microsoft – Controller for Xbox Series X – Aqua Shift Special Edition
This Xbox wireless controller's next-level, featuring: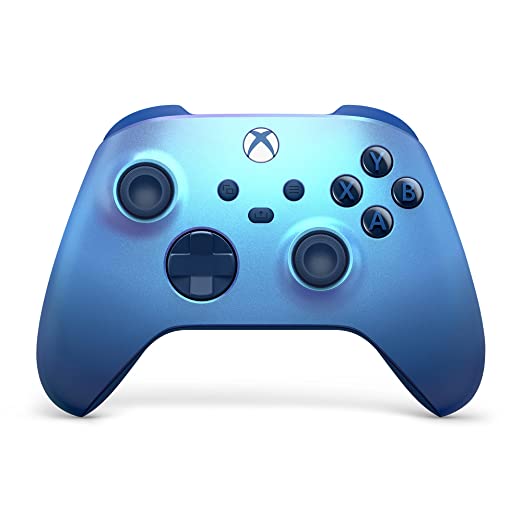 Color-shifting Blue Shimmer – with rubberized swirl grips and hybrid D-pad
Share Button – seamlessly capture and share screenshots, recordings, and more
Connect Using USB-C Port – for plug-and-play to console and PC
Xbox Accessories App – remap buttons and create custom
controller profiles 
Video games birth natural-born leaders.

Researchers have noted that players who choose games rewarding leadership traits often display those strengths in real life. So, take charge and stay in touch with teammates using this state-of-the-art headset.

Turtle Beach – Recon 500 Wired Gaming Headset – Arctic White
Hear a revolution in Xbox gaming audio with the Recon 500, featuring:

60mm Eclipse™ Dual Drivers – delivering stunning, first-of-their-kind sound
AccuTune™ Dedicated Woofers and Tweeters – engineered for acoustic perfection
TruSpeak™ Noise-Cancelling Mic – strategize with teammates (or taunt enemies!)
Play in Comfort – even during marathon sessions!
The need for speed.
Arguably, good for your brain.

The link between improved eye-hand coordination and video games has long been confirmed. Racing games can enhance agility and help you react faster and more accurately. So, grab the wheel and get going!

Thrustmaster – TMX Force Feedback Racing Wheel for Xbox Series X – Black

Force-Feedback Design — has adjustable rotation angle from 270 – 900 degrees to suit your driving style or challenge yourself in a particular track vehicle or game
Two Wide Paddles — include adjustable brake for ergonomic convenience
Gaming makes you better at human-ing.

From social connections to healthy brain stimulation to problem-solving, your time at the controls can really pay off! So, check out these first-rate Xbox Series X titles to get you on your way to well-rounded self-care!
Sit back, get comfortable, blast away stress.

Take comfort in your most immersive and entertaining Xbox experience yet! The right adjustable chair, along with a desk designed for a gamer's needs, can elevate performance and help reduce stress to body and mind.

Arozzi – Milano Gaming/Office Chair – Red

Adjustable Height – with quick pull of handle beneath seat
Adjustment Wheel – lets you set rocking resistance for comfort
Sturdy Casters – enable you to roll from spot to spot

OSP Designs – Race Gaming Chair – Charcoal Gray/Blue

Tilt Tension and Tilt Lock – ensure the best position for long gaming sessions
Pneumatic Seat-Height Adjustment – lets you use the chair at a variety of desks
Flip Arms – can be moved when the game gets serious

Atlantic – Gaming Pro Stright Computer Desk – Charcoal

Built-in Metal Wire Holders – route cables neatly to the desktop or laptop
Sturdy Metal Construction – helps it hold up for the long haul
Black Laminated Desktop – stays looking great, game after game

Atlantic – VIPER Gaming Desk – Black

Three-port USB 3.0 Hub – lets you charge devices and connect accessories
Built-in Tablet Slot – keeps ancillary devices within reach
Built-in Cup Holder – offers easy access, while minimizing spills

Video Games: good for brain and body.
Xbox: your prescription for fun.

Your Xbox game rig just starts with your console. For gaming's benefits to have their best effect, support your experience with gear that has your comfort and well-being in mind. At FlexShopper, we love gamers! So, Happy Xbox-ing and hope you'll apply soon!