College basketball fans! March is finally here, and you absolutely don't want to miss out. Gather your friends and family and get ready for some unforgettable basketball. This is the one, the tournament that's always packed with epic rivalries, upsets, buzzer-beaters, and thrilling finishes! So, get busy building your brackets, and FlexShopper can help with the rest. Whether you watch by yourself or with a group, you'll want to be sure you outfit your home with the latest and greatest gear to get the most out of the experience.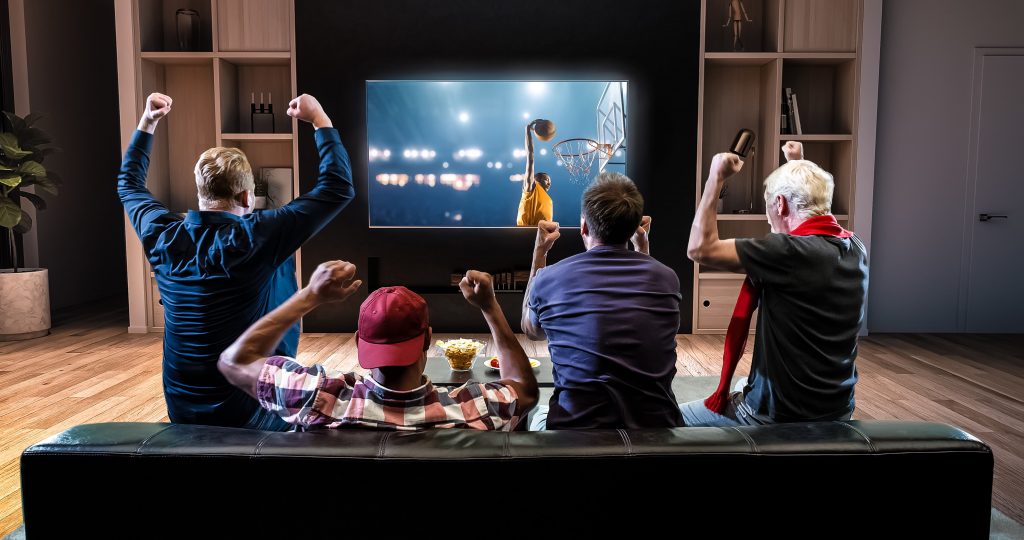 TVs: Priority One
Of course, you'll need a solid TV to enjoy the big games (unless you were planning on watching on your phone!). For avid sports fans, having a high-resolution QLED 4K TV is absolutely essential. Not only does it deliver stunning, ultra-clear images with vibrant colors, it also creates an immersive viewing experience that makes you feel like you're right there in the stadium. With up to four times the resolution of standard HDTVs and incredibly smooth motion blur reduction, you'll be able to see every detail of the plays unfold before your eyes without any blurring or stuttering. Additionally, QLED TVs have brighter colors, so you won't miss a single second of the action, day or night.

Audio: A Sound Approach
While modern TVs do have functional sound systems built in, they are not designed to truly fill a room and make you feel like you're part of the game. Having an auxiliary system – such as a soundbar or speaker system – is essential for getting the most out of your tournament experience. With features like Dolby Atmos and 3D Audio technology, you can immerse yourself in a more realistic atmosphere that makes you feel like you are right there in the arena. Furthermore, these systems provide crystal-clear dialogue and powerful bass while connecting seamlessly to your QLED 4K TV, making them easy to set up and use.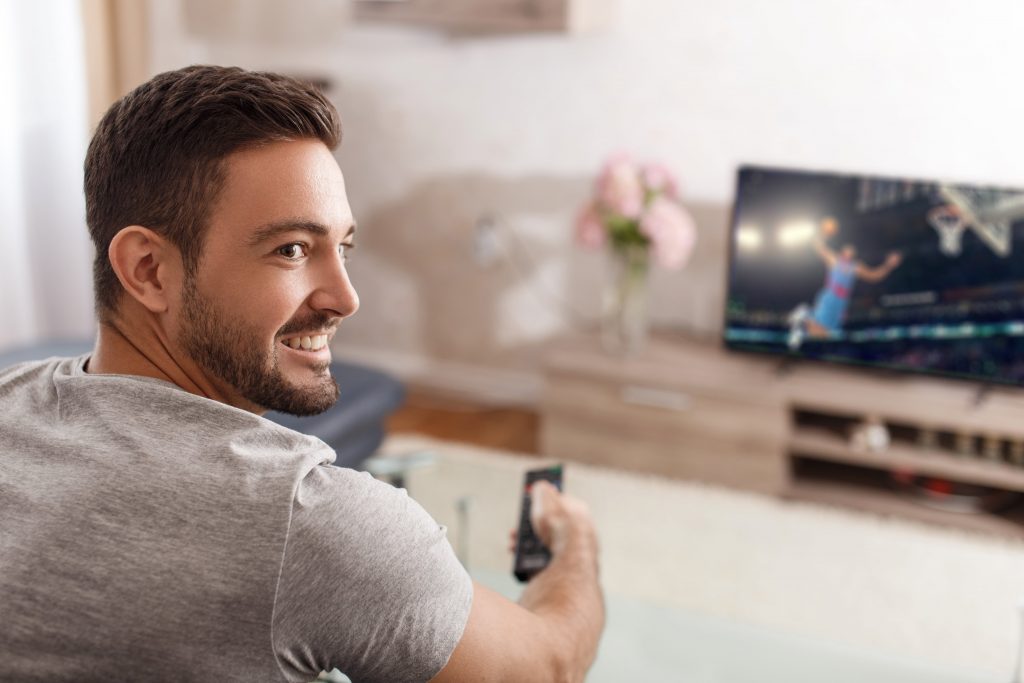 Streaming: Your Backup Plan
It's amazing to catch the games live, but with so many happening, there are bound to be a few that you miss. Streaming devices like Apple TV or the Roku Streaming Stick connect you to replays and allow you to watch previously broadcast games without having the action spoiled. By connecting you to YouTube TV, Sling TV, DirecTV Stream, and other services that carry channels that broadcast the games, you have the ultimate flexibility to access the games without signing up for a traditional cable service. You can also access clips and the best moments of the games, so you can go back and relive whichever moments you want.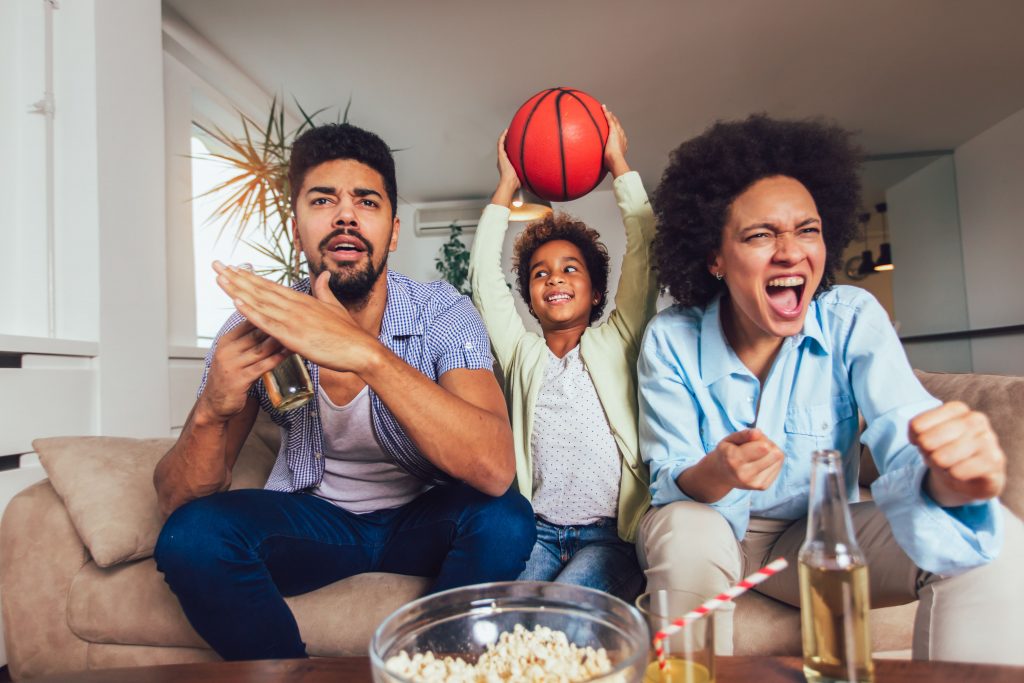 Furniture: Comfort View
Ensure the ultimate viewing experience by creating the most inviting and comfortable setting. A comfy massage recliner with lumbar heat and neck-to-lower-back massage will most assuredly  add to your enjoyment of the game. A new sectional sofa instantly makes all viewing situations more fun and is perfect when family and friends gather to share the experience together. Making sure everyone is comfortable will encourage them to gather around the TV and get involved with the games. And, since the kitchen may also get a lot of traffic, you'll also want to invest in bar stools so that prepping and eating food is a snap.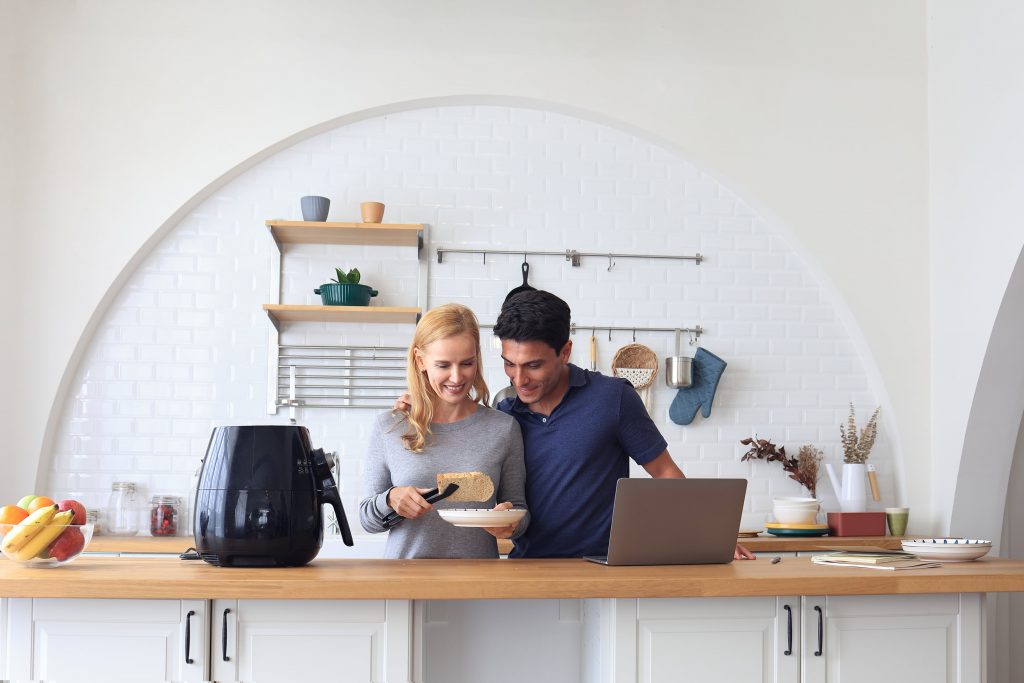 Small Appliances: For the Assist
The food! Perhaps this is really priority #1. Kitchen gadgets are essential for creating delicious snacks to enjoy during the games. A new microwave is always great for heating up leftovers or preparing snacks – and this not only saves time but also helps reduce mess and odors in the kitchen. Your fans will also appreciate a compact refrigerator to store food in case they want to bring their own, or if you want to keep things chilled until it's time to eat.
Having an air fryer also lets you make snacks for your whole party, as you can quickly whip up dishes like fries, chicken wings, and even desserts like doughnuts and churros with ease. Not only are these dishes delicious, but they can also be cooked in just a fraction of the time a traditional deep-fryer or oven would take. You can also customize how you want your food cooked and get perfectly crispy results every time. Plus, with the added convenience of not having to watch over the food constantly, you have more time to enjoy the game with friends and family.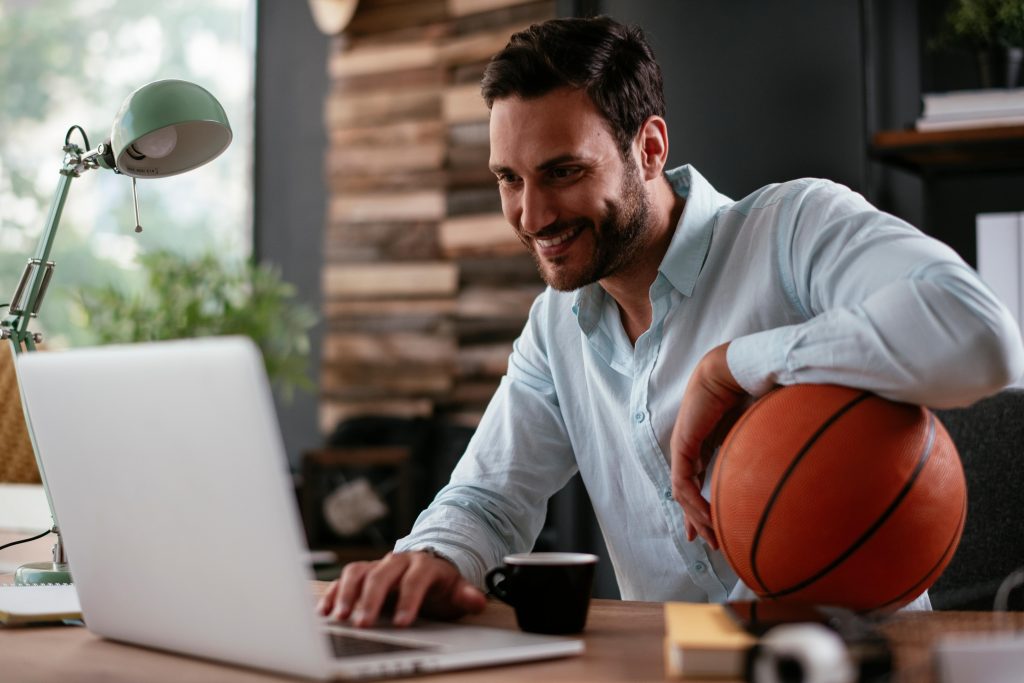 Computers: Bracket Central
You'll want to be sure you're able to work on your brackets, along with watching the games on-the-go if you need to. And, yes, you can watch on your phone, but you just don't get the screen real-estate or speaker power required to put you into the action. With a new laptop or tablet, you can easily catch the games even while traveling. You'll also have easy access to sports websites and news outlets that can keep you abreast of team rankings and game results while always being able to track your brackets and keep all your picks at your fingertips.
Cheers for a Great Gathering
March is the biggest month of the year for college basketball, and properly outfitting your watch space makes all the difference. You'll be able to watch every game in comfort without missing a beat and make new memories with friends and family by your side. FlexShopper is proud to offer premium home goods with the pay-weekly convenience to help make your dreams a reality. The best part about FlexShopper is that you can have the time of your life without draining your bank account. Lease-to-own1 everything you need for the big games and own it all in 12 months or less (just in time for next year's games!). Ready to go? Apply today!