When it comes to making healthier choices in your diet, using a blender or juicer is a popular way to easily get those healthy nutrients in your system. From strawberry and banana smoothies to fresh carrot juice, either is a great choice to add to the kitchen. But when it comes down to it, is there really a significant difference between each? Actually, there is! Let's take a look at what you need to know when considering a blender or a juicer.
What Are Blenders and Juicers?
A blender does exactly what the name implies: It blends up any type of food into granular pieces. This includes fruits and veggies in addition to other popular non-produce smoothie ingredients like peanut butter, protein powder, ice, chia seeds, and oatmeal. Essentially, you're cutting everything into small pieces and mixing them together to make a delicious smoothie, fiber and pulp included.
A juicer on the other hand only takes produce and essentially squeezes the juice out of them. It ultimately removes all the pulp and fiber out of your veggies and fruits, such as kale, spinach, carrots, or apples. One important thing to consider about juicers though is you'll have to place more produce in the device to get enough juice for a full glass. Thanks to blenders having blades going at 20,000 to 29,000 RPM, you don't have to put in heavy food loads to have everything fully blended.
Different Types of Blenders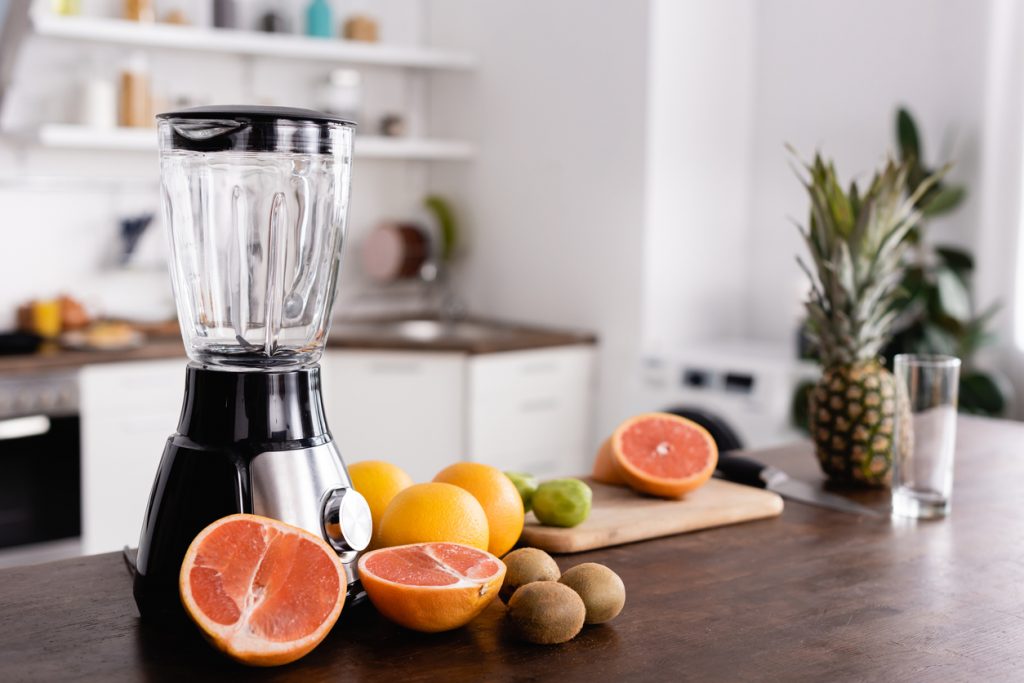 Blenders come in a few variations, so it's important to consider how you want to use them. Specific types of blenders include:
Single-Serve Blenders

A single-serve blender is the most basic kind of blender. They allow you to make single-serve shakes or smoothies with the added benefit of not taking up too much room on your kitchen countertop. After blending, you only need to insert a spout lid at the top to pour out your smoothie.
Full-Size Kitchen Blenders

When people think of the word "blender", the countertop kitchen blender is usually the first thing that comes to mind. Most have different speeds that allow you to chop veggies or make puree out of fruits as needed.  These are essentially the big brother to single-serve blenders since they're generally larger and are able to hold more food.
Blender Combo Systems

If you are in need of a blender with multiple features, the blender combo system type is right for you. What makes this option stand out is the different blades and functional abilities. They allow you to mince, chop, grind and blend different produce in addition to more unique tasks like making dough and pulverizing ice to snow for desserts.
Different Types of Juicers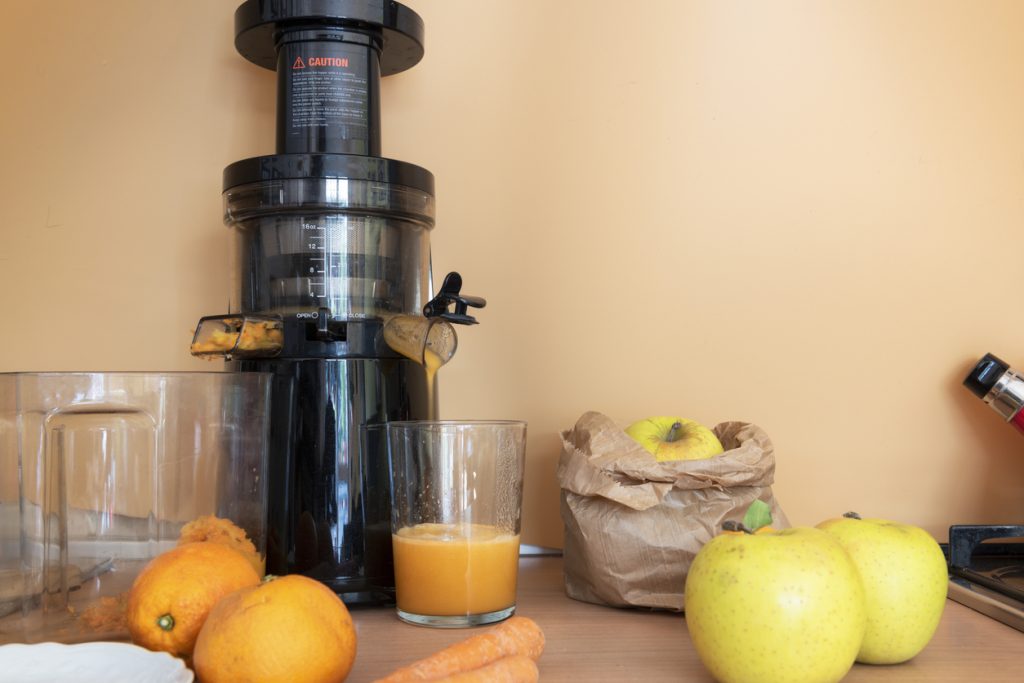 Similar to blenders, juicers also come in a few different variations. Each one utilizes a specific function to give you varied types of juices based on the produce you're using.
Centrifugal Juicers
As the most powerful type of juicer, centrifugal juicers are some of the most popular. The reason is you can blend up the produce faster. You can separate the liquids more solidly using the centrifugal system. While these are a bit noisier than others, it's the thing to buy if you want to make juice faster. Also, they're far less expensive since they're made with more affordable materials.
Masticating Juicers
To get a higher juice yield, try a masticating juicer. These also operate at a slower speed to give you higher quality juice. As a result, they do cost a little more, but worth it for many. You're going to get a lot more nutrients when buying a juicer like this.
Twin Gear Juicer

Twin gear juicers extract more nutrients compared to other types. That's thanks to the two gears more thoroughly chewing up the produce you put in. One great thing about them is they're quieter than centrifugal or masticating machines. It's possible to even make baby food with a twin gear model thanks to creating 30% more solids. It's important to note these types also generate more pulp.
What Are the Advantages of Using a Blender?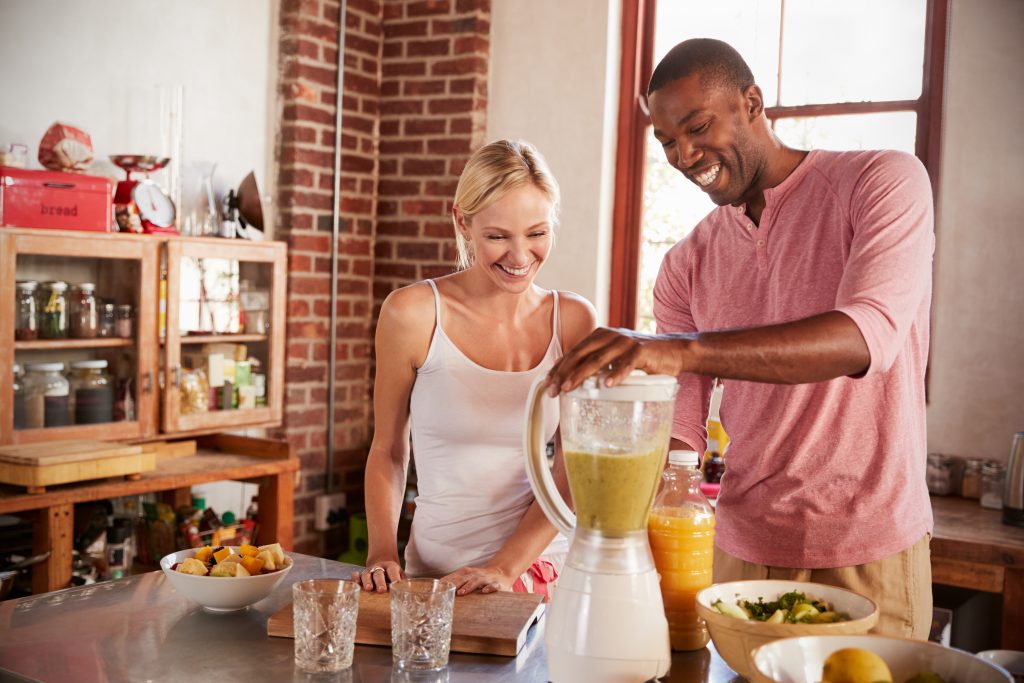 There are a few advantages to sticking with a blender over a juicer. A major pro is you're able to retain all the fiber from produce in a blender, which can help with digestion. After all, fiber helps slow down your digestive system so you get better absorption of energy in your body.
You also get slightly more diversity with blenders. For instance, the Vitamix kitchen counter blender is able to create hot soups, spreads, and frozen desserts. Many people are surprised at what these can do beyond making smoothies.
Another useful aspect of blenders is you can use a wider variety of fruits and vegetables to grind up. Most blenders are also cheaper than juicers. Still, you have plenty of good reasons to have a juicer in your kitchen as well.
What Are the Advantages of Using a Juicer?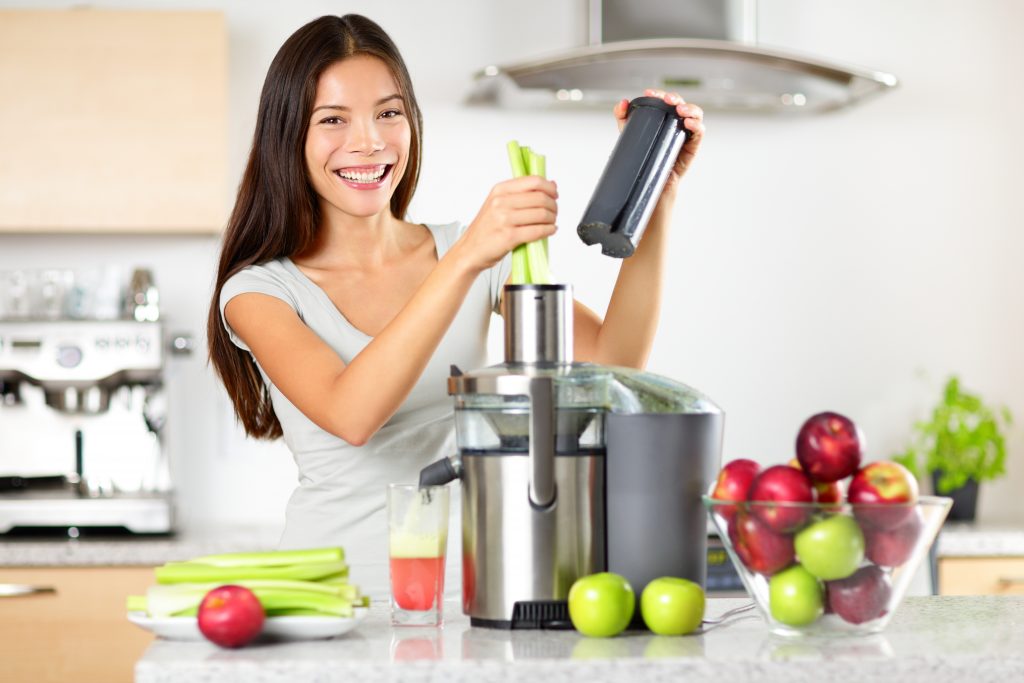 When you just need more nutrients from fruits and vegetables, a juicer truly excels. Depending on the types of fruits and veggies you juice, it's completely possible to get all the nutrients you need from produce in just one full glass! No need to gulp down multiple glasses of your juice to get the nutrition you need in a day.
Several juicers on the market also have large chutes on the side so you can get large produce into the machine. Cuisinart's die-cast juice extractor is a good example. Their chute is large enough to get whole apples and pears in without having to cut them up. Keep in mind larger items like pineapples might have to be cut at least in half.
Find Your Blenders and Juicers at FlexShopper
Check us out! FlexShopper has easy weekly payments to fit any budget and with thousands of products to choose from, we are sure to have the blender or juicer you need. Contact us today!