Have you heard of Adorama? If you love making content, or creating in general, you should. It's the NYC-based company that, when they first set up shop on 34th street in 1974, was known as "The Photography People." Today, they're a premier source of photography equipment, audio gear, computers, musical instruments, and much more.
Adorama's mission is to "Equip Your Creativity." With them as one of our preferred partners, we're working together to provide the tools and brands that fuel that creativity, with payments that work for you. For life's best moments, get creative and capture it all!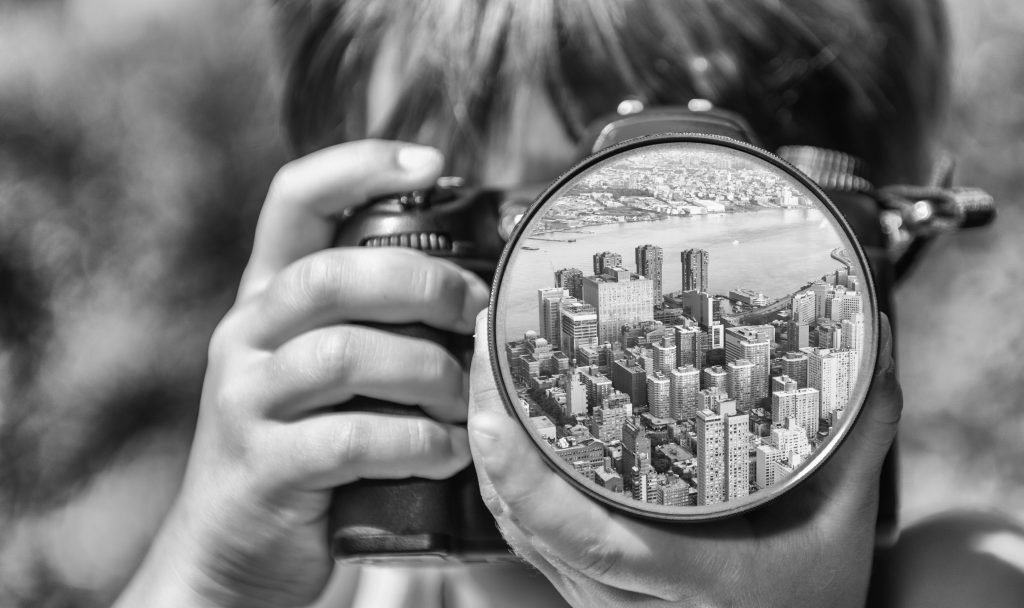 The Adorama Story: From NYC '74 to You!
Here's a fun Adorama Timeline followed by some highlights from Adorama's state-of-the-art selection.
1974 – Adorama Photo opened their shop on 34th Street in New York City and became widely known to NYC photographers
1988 – The Adorama Rental Company opened on 18th Street, allowing photographers to rent equipment as needed
1997 – Launched AdoramaPix, its printing service, for both pro photographers' needs and personalized gifts for consumers
1998 – Launched adorama.com and got an early jump on e-commerce
2005 – Opened warehouse in New Jersey, expanding vendors' stock for online/in-store purchase
2011 – Created Adorama Street Fair (a tech showcase and carnival) in NYC. Also became the New York Giants' official electronics dealer
2017 – After huge growth, including expanding into pro-audio gear, they opened a second rental location, laying down roots in Brooklyn
2020 – As the pandemic rocked societal norms, Adorama stood by its creators with the #CreateNoMatterWhat initiative, offering remote courses and tips for creators to help them keep making art in this 'new normal'
2022 – Adorama's ready for you! Hello, Creator.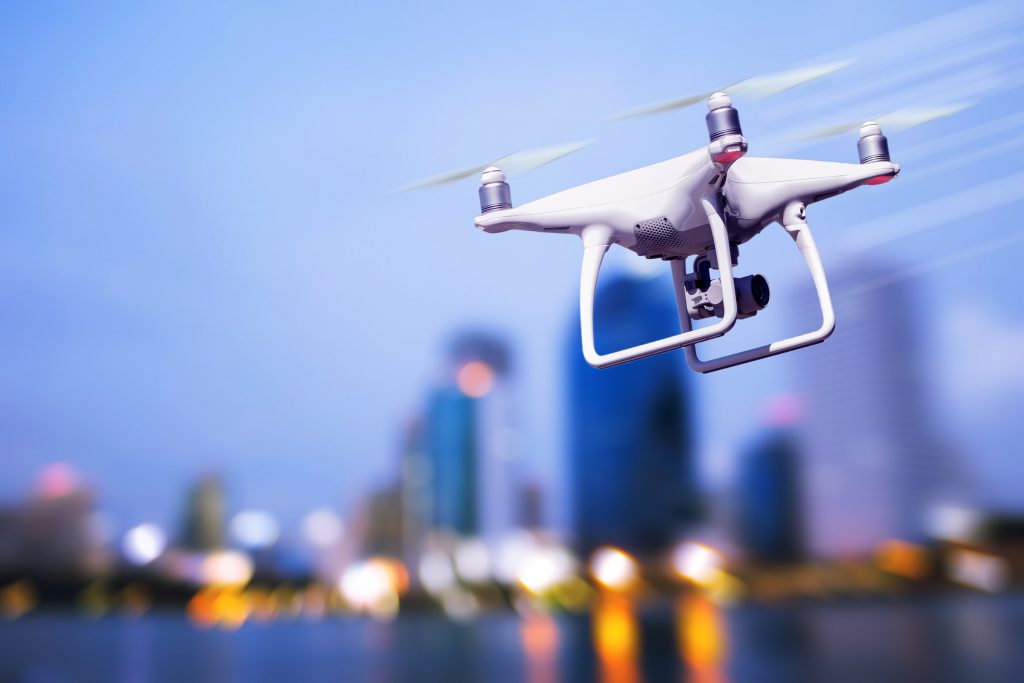 We've Bundled Some of the Best Adorama has to Offer!
For life's best moments, for creating any time, enjoy the latest package deals from Adorama to keep you inspired.
What's Included: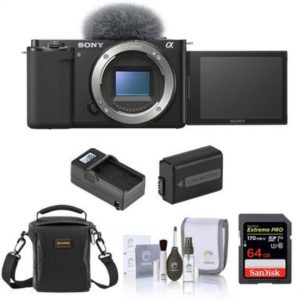 Sony ZV-E10 Mirrorless Camera Body (Black)
Lithium-Ion Rechargeable Battery (NP-FW50)
Body Cap (ALC-B1EM)
USB Charger (AC-UUD12) / USB-A to USB-C Cable (USB 3.2)
Microphone Windscreen
Sony 1 Year Limited Warranty
64GB SD Memory Card
Shoulder Bag & Strap / Extra Battery
Compact Smart Charger / Cleaning Kit
What's Included: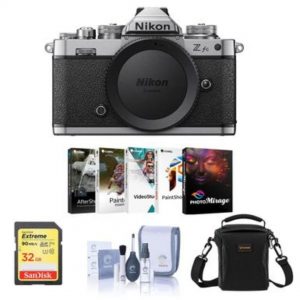 Nikon Z fc DX-Format Mirrorless Camera Body
Rechargeable Li-ion Battery (EN-EL25)
Battery Charger (MH-32)
Body Cap (BF-N1) / Rubber Eyecup (DK-32)
Nikon 1 Year Warranty
32GB SD Memory Card
Slinger Shoulder Bag & Strap
Corel PC Photo Editing Software Suite
ProOptic Cleaning Kit
What's Included: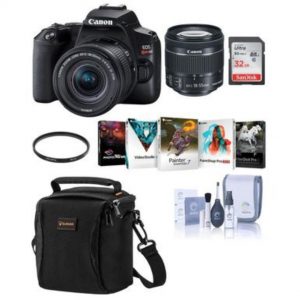 Canon EOS Rebel SL3 Body (Black)
EF-S 18-55mm f/4-5.6 IS STM Lens
LP-E17 Battery Pack / LC-E17 Battery Charger
Eyecup EF / 58mm UV Filter
Canon 1 Year Limited Warranty
Camera Case & Wide Strap
32GB SDHC Card
Pc Software Package
Cleaning Kit
What's Included: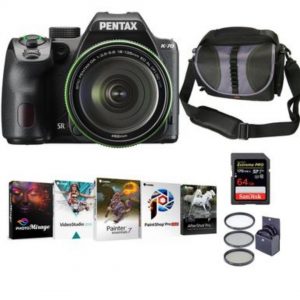 Pentax K-70 24MP Full HD Digital SLR Camera
SMC DA 18-135mm f/3.5-5.6 ED AL (IF) DC WR Lens
Rechargeable Li-Ion Battery D-Li109/D-BC109 Battery Charger
Eyecup FR / Hot Shoe Cover FK / SLR Body Mount Cover
Pentax 1 Year Limited Warranty / 64GB SD Memory Card
Pentax Adventure Gadget Bag & Strap
S-SW168 Software/Corel PC Photo Editing Software
ProOptic 62mm Filter Kit (UV/CPL/ND)
What's Included: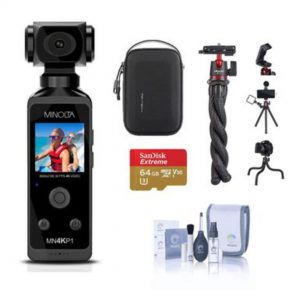 Minolta MN4KP1 4K Ultra HD Wi-Fi Enabled Pocket Camcorder (Black)
Underwater Case / Carrying Case / Lanyard
USB Cable / External Microphone
Clip Mount Holder / Helmet Self-Securing Closure Strap
16GB Memory Card / AC Adapter
Minolta 1 Year Limited Warranty
64GB microSD Memory Card
Ulanzi Octopus Tripod / Tripod Socket Adapter
ProOptic Cleaning Kit
What's Included: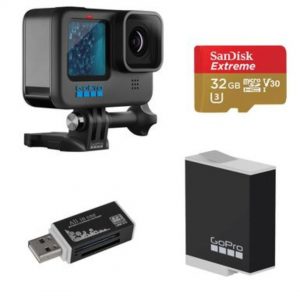 GoPro HERO11 Black Camera
Carrying Case
2x Enduro Battery
Curved Adhesive Mount
Mounting Buckle
Thumb Screw
USB-C Cable
GoPro 1 Year Limited Warranty
32GB microSD Memory Card
Green Extreme USB 2.0 Multi Card Reader
What's Included: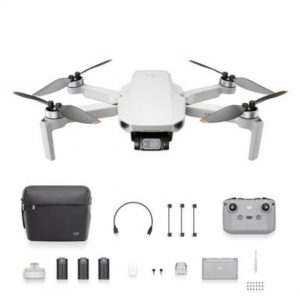 DJI Mini 2 is beginner-friendly, powerful, easy to transport, and suited to smaller spaces
Impressive performance, with stunning image quality —
creative videos are just a few taps away
Explore an an entirely new perspective capturing the
moments that make your life truly yours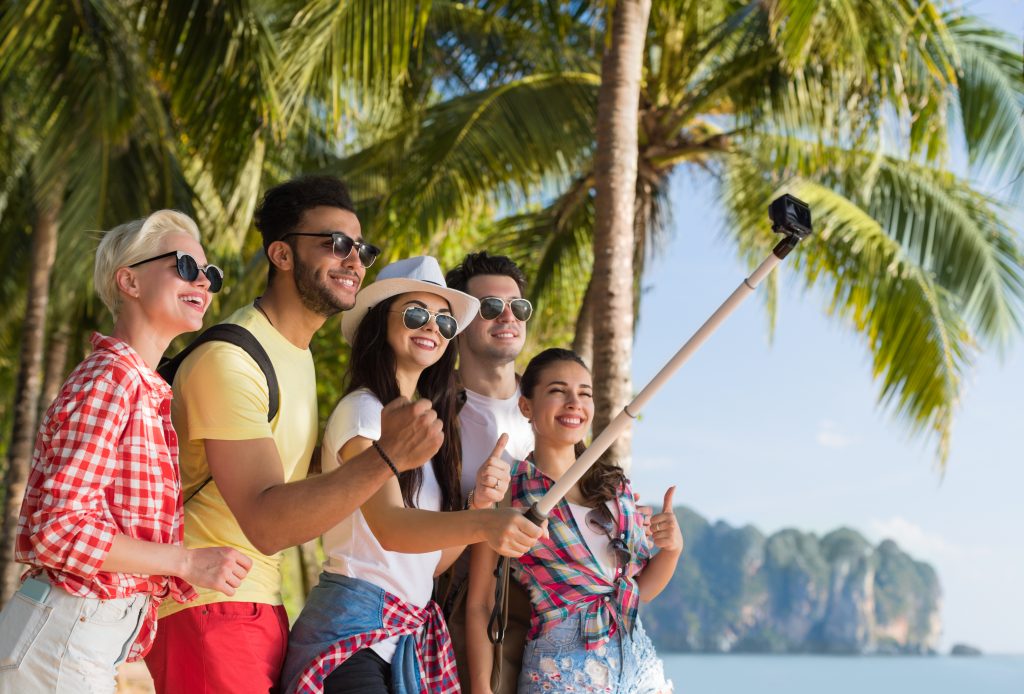 Nurturing Passion for Art and Life
Whether it's photography, film-making, creating content, playing music, or flying drones, Adorama is about capturing life's most fulfilling moments. We want to help facilitate that by creating payment choices that can fit into your budget. Learn more about The FlexShopper Difference today!