Advertorial
When you think of activity or fitness trackers, the first name that comes to mind is Fitbit. Fitbit was first on the market and has held a leading position ever since. Fitbit has evolved with technology and continues to alter and improve its devices. From the simplest of activity trackers to the in-depth, technology advanced smartwatch, Fitbit offers a model and budget that is right for you. Before you decide which one to buy, take a look at the different models to make the best decision.
Fitbit Sense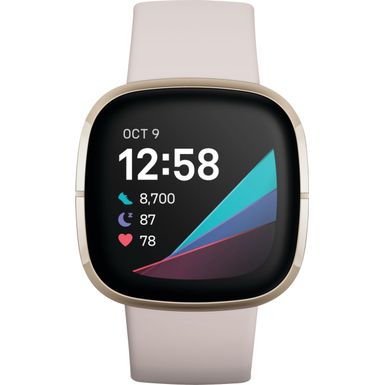 The Fitbit Sense is the newest smartwatch offering from Fitbit, combining form and function for a wearable yet unisex activity tracker that can tune into your body and guide you toward better health. You can assess your heart for Afib right from your wrist, track your sleep in both quantity and quality, and can even help you detect and manage stress. Sense comes with a six-month free trial of personalized guidance and advanced insights from Fitbit Premium, a monthly subscription plan. The sleek round face has a large 1.58 inch display and has swappable straps for customization. It has a touch screen that you swipe in different directions to get different information. Much of the data such as skin temperature, heart rate and variability, breathing rate, and oxygen saturation live in the Health Metrics dashboard which is currently available to Premium subscribers.
The Fitbit Sense may be a good choice for you if:
You desire the newest, top-of-the line tracker and smartwatch.
You want the most information in tracking and monitoring your health.
You don't mind paying a small subscription price after the initial six months.
Fitbit Versa 3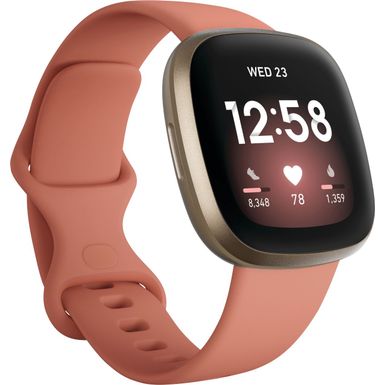 The Fitbit Versa 3 Health and Fitness Smartwatch allows you to track your pace and distance, allowing you to leave your phone at home. It has a built-in GPS function plus you also get call, text, and app notifications. When your phone is nearby, you can use Google Assistant or Amazon Alexa or access Spotify, Deezer or Pandora. You get up to 6 days in battery life, and super-fast 12 minute charging. Though this upgraded version of the Versa looks similar to prior models, it has a screen that is 8% larger, and it is water resistant, so you can use it to track your swimming. It has a built-in GPS, so you can track your location, even if your phone is not nearby.
You might consider the Fitbit Versa 3 if:
You are a swimmer and need a tracker that is water resistant.
You don't want to spend quite as much as you might pay for the Fitbit Sense.
You like using applications such as Spotify or Fitbit Pay.
You need or want GPS tracking whenever your phone is not with you.
Fitbit Versa 2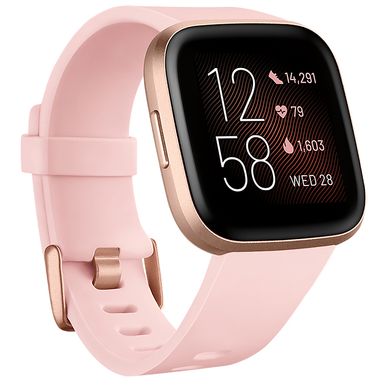 The Fitbit Versa 2 is the predecessor of the Fitbit Versa 3, but they are still being sold. The main difference between the two is that the III is water-resistant and has a built-in GPS. But with the II, you can use your voice to create alarms, set bedtime reminders, or even check your weather. Amazon Alexa is built in and will assist you through read-only text. You can check texts or see who is calling and can store over 300 tunes. Your stats are available on a bright always on display where you can also get Fitbit Pay, daily sleep scores, additional apps, and notifications. Reminders will also help you stay hydrated, monitor your heart rate, and track your exercise routine.
Choose the Fitbit Versa 2 if:
You want a tracker that has advanced tracking while staying within your budget.
You do not need water-resistance or GPS capabilities.
You want to be able to play music and have access to other apps.
You want connectivity to either Android or iOS

Fitbit Luxe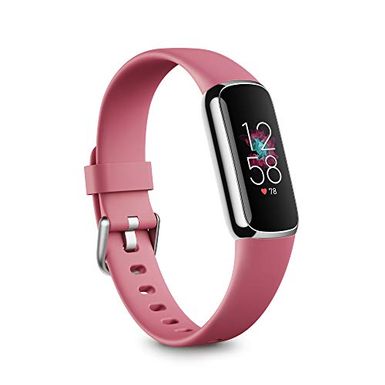 If you are looking for a fitness tracker that looks more like jewelry, consider the Fitbit Luxe. Touted as fashion-forward, the Luxe sports a chic bracelet design that combine with in-app insights to make it an essential to your wardrobe. Designed initially to fit women's smaller wrists, the Luxe even has a Special Edition Luxe designed by jewelry brand Goriana, complete with a parker link bracelet in soft gold stainless steel. For the 'fashionista', there are a wide variety of accessory bands to choose from. Most of the basics are available in the Fitbit Luxe, including oxygen level monitoring and water resistance.
Purchase a Fitbit Luxe if:
You want an activity tracker that looks more like jewelry, has a smaller face, and have available accessory bands.
You want the 'luxe' feel without the 'luxe' price tag.
You have smaller wrists and have a tough time accommodating larger trackers.
Fitbit Charge 4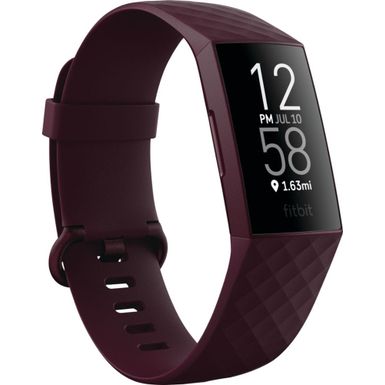 The Fitbit Charge 4 can deliver up to 7 days of use when fully charged, is swim proof for safe use in the pool, and will track heart rate as well as oxygen levels. Several workout modes are accessible as well as stress tracking, skin temperature monitoring, and sleep tracking. If you are looking for GPS, the Charge 4 has that too. It has a back-lit LED screen for easy viewing in low light, Sleeker than the smartwatch, it is light and easy to wear.
Buy a Fitbit Charge 4 if:
You do not need additional smartwatch capabilities such as email, text, or calls.
You want a powerful tracker with a long battery life.
You want to track while in the water.
Fitbit Inspire 2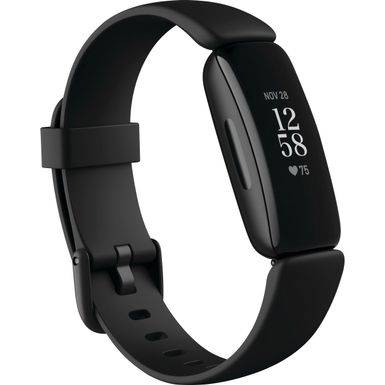 The Fitbit Inspire 2 is an updated version of the Inspire HR, with a better screen. It has a dainty activity band, perfect for women with smaller wrists, like the Luxe. They are waterproof, so if you are a swimmer, you might check this model out. This is on the lower end of the price scale, but has all the basic functions available. Perfect if you are new to activity trackers, since it is lightweight and comfortable. It has up to ten days of battery life, so it is great for those busy people who have little time or forget to charge.
The Fitbit Inspire 2 is right for you if:
You are new to activity trackers.
You want to track while swimming.
You have a smaller wrist size.
You want to spend less.
Fitbit Ace 3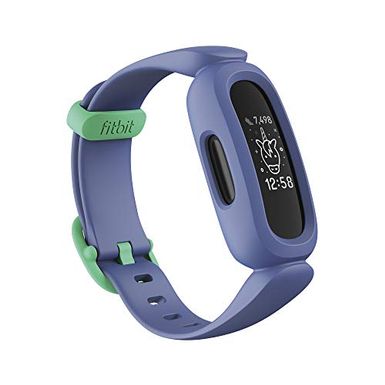 Don't leave the kids out when it comes to fitness and activity trackers! The Fitbit Ace 3 allows you to challenge your children to get active while having fun. This tracker offers step counting, challenges, sleep tracking, and is swim-proof. It is aimed at kids age six and up, and features a 'bumper' to protect the display from rough and tough activity. With 8 days of battery life, you won't have to keep reminding your kids to charge.
The Fitbit Ace 3 is right for you if:
You are looking for an activity tracker for kids.
You want a tracker that will stand up to rough play.
You want a tracker that is waterproof.
FlexShopper Fitbit Selection
Check us out! FlexShopper has all the Fitbit smartwatches and trackers that you and your family need, at easy, affordable weekly payments. With thousands of products to choose from, you'll be sure to find what you're looking for. Contact us today!