After an exciting announcement on December 8th, 2020, Apple's flagship AirPods Max is now hitting store shelves. These are the first over-the-ear headphones designed by Apple, but how do they compare with the Beats Solo Pro, a popular October-2019 release from Beats by Dre? It turns out that the two premium headphones have a few differences that are worth taking note of.
If money were no issue, you might be inclined towards the more premium AirPods Max. However, the Beats Solo Pro offers some serious competition to Apple in a few ways, including sound quality.
Comparison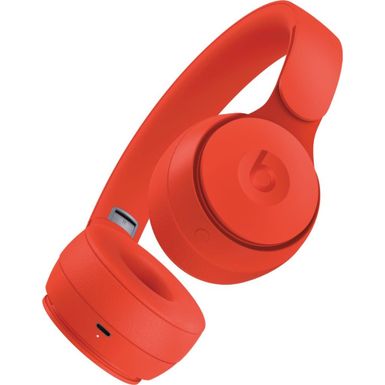 Side by side, the Beats couldn't look any more different from the AirPods. The AirPods Max has a traditional minimalistic look with a flat, square shape. On the other hand, the Beats Solo Pro comes with the same flashy design for which Beats by Dre is known for.
From there, the differences only increase. From design to specifications, the only way to offer a cohesive argument for any of them is by focusing on their most salient features.
Battery Life
Surprisingly, the comparatively cheaper Beats Solo Pro have a better battery life. They make up to 22 hours with Active Noise Cancellation (ANC) on, while Apple manages 20 hours. Impressive, to say the least, but we expected better from Apple.
It's important to note however the Beats Solo Pro actually has reduced battery life when compared to the older Solo Studio 3 Wireless headphones, which manage 40 hours because they have no ANC.
Sound Quality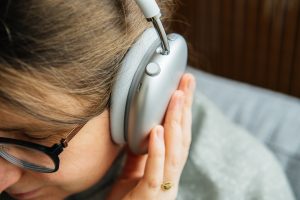 When it comes to sound quality, the Beats Solo Pro wireless headphones take a marginal lead here, although this is a subjective opinion. The Beats Solo Pro is designed to be studio-quality, offering consistently high-fidelity sound against the rigors of the studio or club.
Alternatively, the AirPods Max is targeted towards high-end, personal listening: think movies, podcasts, audiobooks, and music. They do have excellent bass and crispy clear highs, which is a massive improvement from the other AirPods with a more muddled bass.
Water Resistance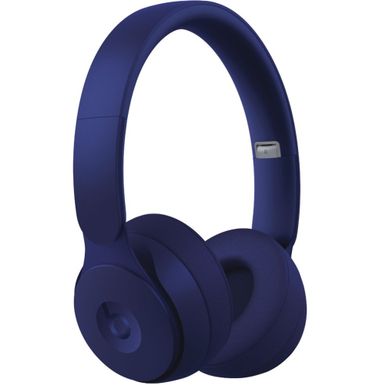 The Beats Solo Pro is water-resistant, although they do not have an official rating. They can handle a few minutes out in heavy rain or for wearing during workouts. Beats has already confirmed this, so that makes it 3-0 for Beats.
On the contrary, the Apple AirPods Max is not waterproof, despite their premium and heavy-duty design. Apple confirmed that they are neither waterproof nor water-resistant, even though other AirPods are at least splash-proof.
Device Compatibility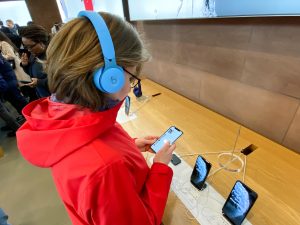 The AirPods Max work with both iPhones and Android phones. That being said, Apple designed them to have superior functionality when used with Apple devices. You can enjoy faster and seamless connectivity, multi-gadget function, auto-pause, and more.
While these perks are not available with Android devices, the AirPods Max work effortlessly with Bluetooth 5.0 Pairing may take a few extra seconds, but it really doesn't matter much. It's worth remembering that since Beats is also an Apple Brand, they boast the same seamless functionality with Apple devices.
Noise Cancellation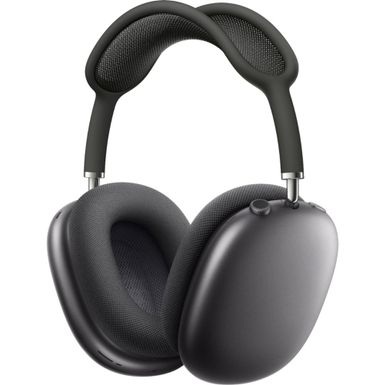 Perhaps the most distinguishing feature of both the Apple AirPods Max and the Beats Solo Pro is that they both have adaptive, Active Noise Cancellation. They use advanced technology to completely block out ambient noise and electronically maintain a neutral sound.
Both devices do have a Transparency Mode, which allows ambient noise to filter in when needed.
Charging
Apple did well by including a fast charge feature in both the Solo Pro and the AirPods Max. The Beats Solo Pro charges fully in just one hour and 45 minutes, and a 10-minute charge gives you three hours of playback. The Beats do come with a Lightning cable for charging.
The AirPods Max lasts one and a half hours with a 5-minute quick charge. The AirPods do come with a Smart Case for charging, which connects to a Lightning cable. Annoyingly, this means you may have to purchase a USB-C to Lightning cable or adaptor if you don't have the latter.
Weight and Comfort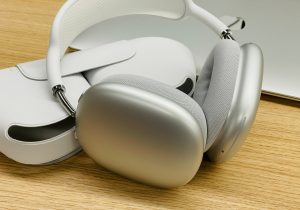 Apple is obsessed with metal, so it's no surprise that the AirPods Max is 384.8g/13.6oz of brushed steel and alloys. Compared to the 255g/9oz for the Beats Solo Pro, you will feel the difference in weight after a few hours of wearing these.
However, when it comes to comfort, the AirPods Max take their cake. Their over-the-ear design hugs your ears and even contributes some passive noise cancellation. A pair like the Beats Solo Pro headphones feature an on-ear design with a solid, cushy fit. They are lighter and more flexible, so they lend themselves to more extended use.
Verdict
So far, our review seems heavily skewed towards the Beats Solo Pro. However, we're not dismissing Apple's latest kid on the block.
The Apple AirPods Max are killer headphones with sublime audio quality. Even hard-to-please audiophiles will agree that when it comes to top-notch audio and lively bass, these are Apple's best headphones yet. They are also breathable, super stylish, and crazy durable.
Plus, they feature Apple's dedicated H1 chip for superior sound quality, seamless connection, and noise cancellation. The Solo Pro also has the H1 chip, by the way.
At the end of the day, the argument comes back to the question of price. For the Apple fans willing to make the investment, the AirPods Max can be yours for $27/wk*. If your priority is quality without the luxury price, the Beats Solo Pro is a great alternative for $15/wk*.
Still not sure which headphones to go with? Check us out! FlexShopper has easy weekly payments to suit any budget, and with thousands of products to pick from, we're sure to have the perfect headphones to fit your needs. Contact us today!